2017 Season End – A message from the President
October 24, 2017
We may not have brought home the silverware this season, however as a Club we have had another successful year.
So, what is the metric that we use to measure our success? Fundamentally, our KPI is the retention and attraction of young people to our Club, underpinned by our players having a positive experience at our Club. This season we had our highest number of registrations, with 663 players including 164 new players and record responses in our parent/player feedback survey. On the back of the successful AFLW season earlier this year, we welcomed 70 new girls to our club and doubled the number of girls teams playing at our Club.
We have been running a comprehensive Parent/Player feedback survey since 2012. This year, we received 625 survey responses which provides our club with valuable insights and informs what we are doing well as well as opportunities to improve.
In the survey, parents and players have indicated consistently that the primary reasons for players enjoyment of their football is "Strong Friendships", "Sense of Belonging" and "Sense of Importance" (within the team).
Significantly, these areas rate lower than The "Success of the Team", from the standpoint of winning matches. This feedback reinforces our clubs holistic view towards junior football.
Highlights by the numbers this year for our Club include:
169 wins, 169 losses and 4 draws
12 out of 21 into Semi Finals, 8 into Preliminary Finals, 4 into Grand Finals
29 Teams – 21 Boys & 8 Girls Teams
Our inaugural Under 13, 14 & 16 Girls' teams.
663 players – 489 Boys & 174 Girls
26 of our children taking on Umpiring Roles.
625 Parent/Player Survey Responses
Travelling around to watch the games, I loved watching our players, run around each Sunday wearing the Fitzroy jumper with commitment and enthusiasm. It's also a  joy to see how our parent groups form new friendships, and build a community around their kids footy and the Club.
Our family-friendly themed Roys Recovery sessions continued to be a destination on a Sunday evening. We were entertained and inspired by range of guests, and we enjoyed the chance to debrief the days games.
I would like congratulate our 2017 Club Person of the Year – John Ramshaw. John has been a stalwart of the Fitzroy Junior Football Club, over 8 years, and has filled roles ranging from Coaching to Chairman of Selectors. John exemplifies all that a great Club is made of and we thank him for his commitment.
It is easy to forget that our Club is made up of Volunteers, who give of their time, and skills to enable over 600 young people to play footy each Sunday during the season. To our dedicated coaches and team managers and our many parent volunteers, I extend a heartfelt THANK YOU to all of you.
Our partnership arrangements are an important to our Club's operation.  To our sponsors:  Jellis Craig, Chemist Warehouse, Tassal Salmon, Clifton Hill/North Fitzroy Community Bendigo Bank, Brisbane Lions FC, Jonathan's the Butcher, Frootz on Parade, Lucia Hair, Pickawall, Donnini's Restaurant and Australian Sports Camps, we say Thank you for your belief in our Club and in the importance of providing the opportunity to participate in AFL to young people in our community.
Finally, I would like to thank our dedicated Committee members, there are a range of activities that happen all year around, that enable the Club to run, and the kids to get out the grounds each season.
As we look forward, 2018 will be another big year for the Club, as we celebrate our 25th year Silver Jubilee anniversary. This will kick off with a Gala Ball on 23 March, 2018. An event not to be missed!  Put the date in your 2018 diary NOW.  We will also be working on our strategic plan to ensure that we have a clear view of where the Club will go in the future.
While you get out the cricket bats, tennis racquets, swimming cozzies and lawn mowers, the committee and others will review the season, and prepare for the 2018 season. We will be conducing our Annual General Meeting in November, if you are interested in joining the Committee or assisting in various voluntary roles – please let us know at [email protected]
In his recent retirement speech, the YJFL President, Peter Haddad, highlighted the privileged role we all have in guiding and providing a safe environment for our children along with reminding us that "it's all about the kids". I reckon he was spot on. We thank  Peter, for his  service and stewardship of the  Yarra Junior Football League (YJFL) . We look forward to continuing a productive relationship with the YJFL and president elect Jeff Hooper.
I feel incredibly privileged to be a part of this Club, and look forward to seeing you all next season.
At the end of the day,  "It's all about the kids".
Go Roys!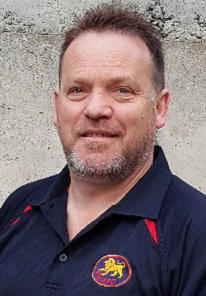 Phil Murdoch
President