Merchandise
Merchandise Availability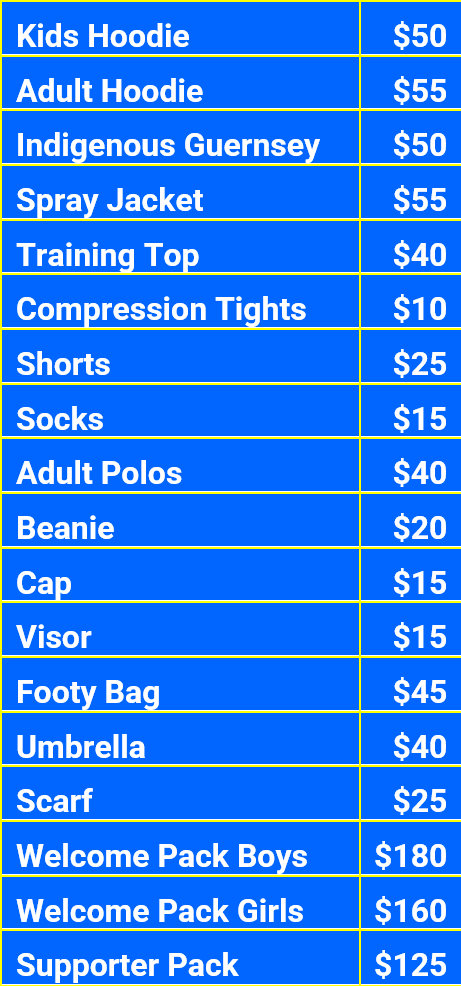 Throughout the year, there are various opportunities to purchase your club apparel.
February 27, 2022 – Welcome Day
March – Practice Day
May – Indigenous Round Match at Victoria Park
June – Girls Carnival at Brunswick Street Oval
Merchandise can be pre-ordered here for the Welcome Day.
If there is an urgent need or outside these dates please send an email through to [email protected] and we will do what we can to support your request..
Reminder – colours change for older players!
Players moving from Junior teams to Colts/Youth Girls teams need to change from royal blue shorts to navy shorts for home games (same white shorts for away games) and from red/blue socks to maroon socks.
Merchandise Packages
The club is excited to offer two bargain packages of merchandise. Check these out for good value!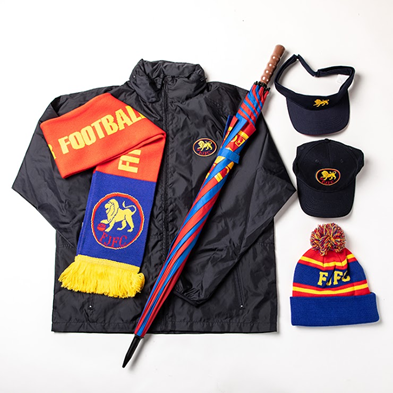 Supporter Pack – $125
Scarf, Spray Jacket, Umbrella, one choice of Cap/Visor or Beanie. Add Compression tights for an additional $10.  If purchasing a Supporter pack, please specify jacket size and headwear option.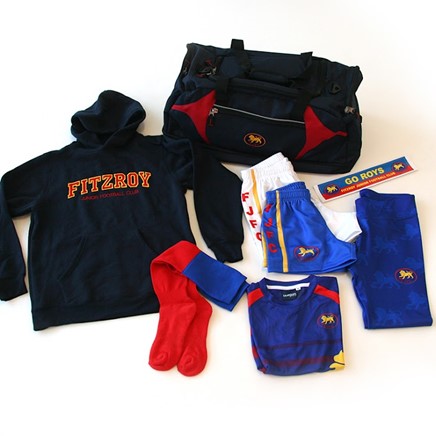 Player Welcome Pack – $180 Boys / $160 Girls
Training top, Hoodie, Footy Bag, Shorts – Home (boys and girls) & Away (boys), Socks & Sticker. Add Compression tights for an additional $10. If purchasing a Welcome pack, please specify sizes.
Compression Tights –
Special Pricing $10
These can be worn at training, or for general exercise (not game day). They look great and offer warmth and support when worn under shorts, over shorts or instead of shorts.