Parents
To ensure that your child has a happy and safe time at the club, please read the following information.
CONDUCT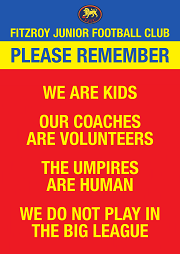 The FJFC aims to be a model club and we stress the need for good conduct by everyone – players, officials and parents. The club requires all coaches, players and parents to sign a code of conduct and comply with club policies. Please read our codes of conduct and familiarise yourself with our club policies.

It's not about sheep stations – it's junior football!
It's important to remember this now and at all times. Let's keep junior sport in perspective. The FJFC is about fun, fitness and participation. It's not about winning at all costs.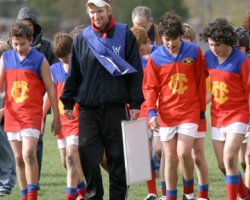 SAFETY
The FJFC wants footy played as safely as possible. Our club provides a sympathetic and cooperative attitude towards a duty of care being provided by personnel from the club, including, but not limited to, team officials and parents who are all jointly responsible to ensure that we provide an acceptable and safe environment for junior sport.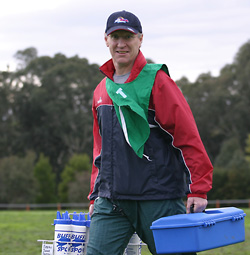 Our club works with the YJFL to provide safety through such things as modified rules for younger players, codes of behaviour (for all involved), provision of an accredited/qualified trainer/first-aid person to attend to injuries, where possible and an accredited/qualified coach who is considered suitable to develop the social and football skills of young players.
The club adheres to YJFL health policies such as blood rules and, inspecting the playing surface and fitting goal padding to ensure the environment is safe and fit for its intended use.
Please read important Safety Information.
PARENT ROLES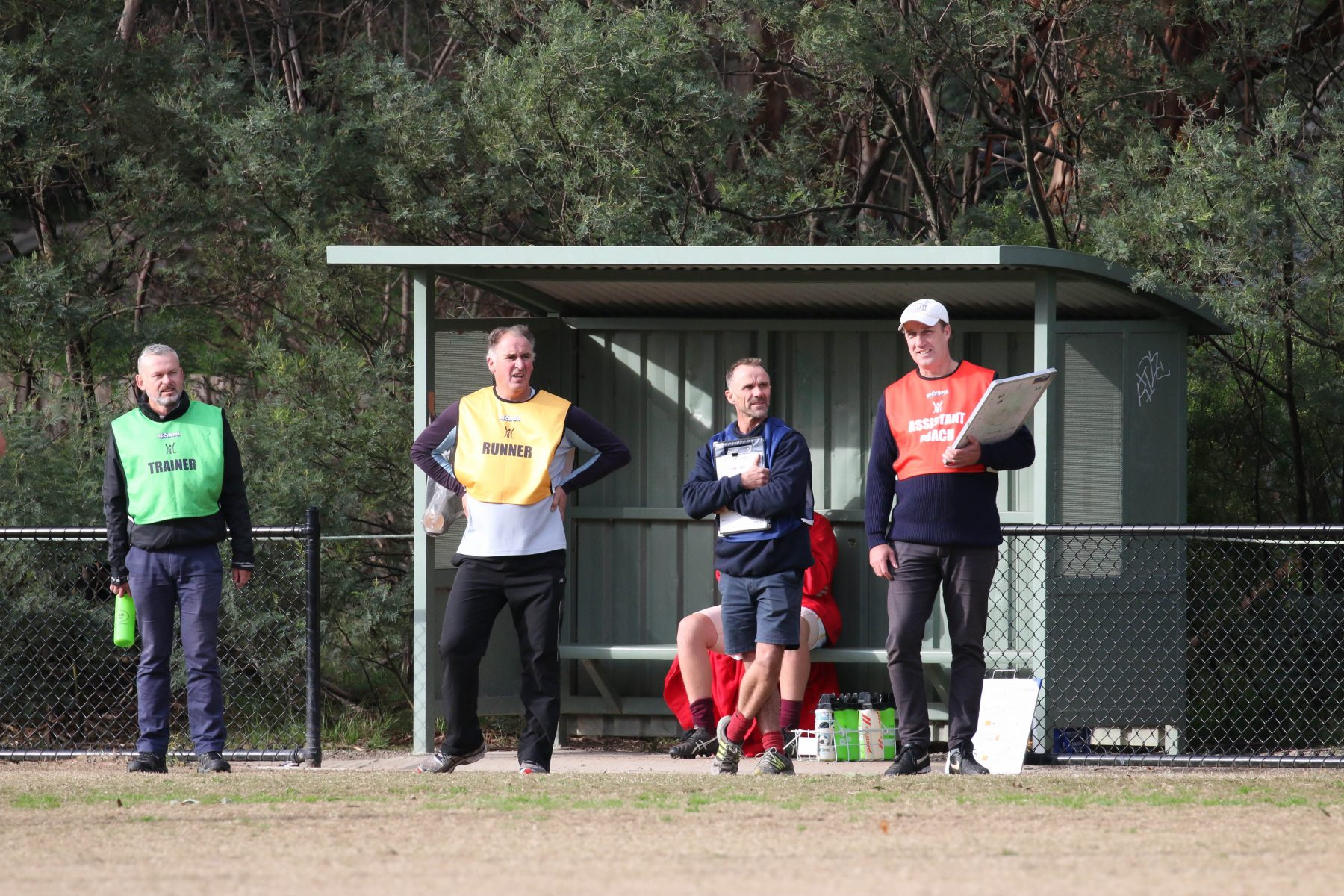 FJFC is a club that encourages involvement by the family – not just the player. The ability for your child to play and enjoy football each week is very dependent on parents/family members volunteering to help out each week. Many hands make light work.
There are many things that need to be done around the club and we need you to help out.  The kids will appreciate it and so will other parents.
Please review the Parent Roles and see how you can help out – it might be taking on the challenge of coaching a team, or simply just taking charge of the all important third quarter snake supplies. Maybe also think about a Committee role.
BOOT SWAP
The famous FJFC boot swap is a great way to pick up boots for your child or make sure those too small/too old/too last year boots get some more use. So clear out that shed or wardrobe – all sizes are in demand!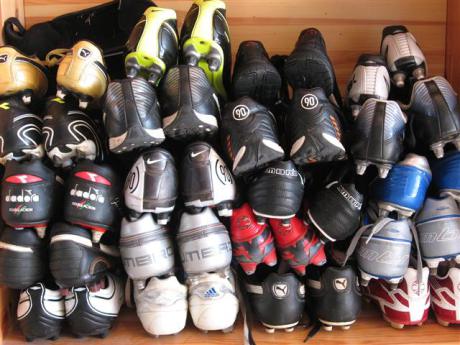 The FJFC boot swap operates on a 'donate what you can, take what you need' system. You have 3 options:
Donate boots, OR
Donate boots and take a pair,  OR
Just take a pair.
The FJFC community is very generous and we usually have more items donated than taken. All items eventually get loving homes. We are especially keen to make sure the initiative is useful for families who might need it most.
The boot swap will operate at our Club Welcome Day and other special events throughout the year (see Merchandise and keep a watch on our Club News and FJFC Facebook page).
Please bring along your boot donations and/or check whether we have what you need. If donating, please make sure the items are as clean and mud-free as possible, though none will be rejected. All sizes/brands of boots welcome. It would be helpful if you could tag boots with the US boot size or write the size on the top of the boot.
AFL Auskick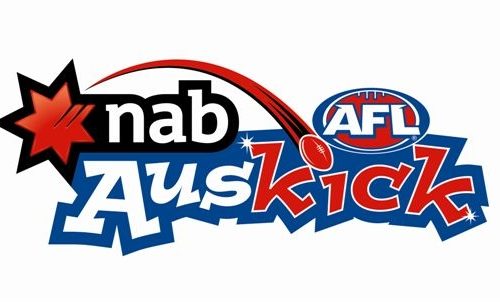 AFL Auskick is an introduction to Australian Rules football. The program is based on a weekly coaching program that focuses on teaching the skills and the game through appropriately modified activities and rules. The emphasis is on providing a fun and safe environment for both kids and parents.
Fitzroy hosts an Auskick program at the Brunswick Street oval and also the Clifton Hill Auskick at Victoria Park. See FJFC Auskick for further details.