Indigenous Round Friday Night Football
June 6, 2018
Indigenous Round Friday Night Football returned to Victoria Park with our Colts 1 team taking on Park Orchards.
The Welcome to Country and Smoking Ceremony was performed by Wurundjeri Elder – Uncle Bill Nicholson who shared the bond between spirit and land.
Uncle Bill sharing some of the local language and talked about pride and identity. He spoke passionately about acknowledging the past to be able to move forward.
The smoking ceremony invoked the spirit of cleansing negative energy and invited ancestors to come and watch over us. The players were invited to cleanse themselves by walking through the smoke.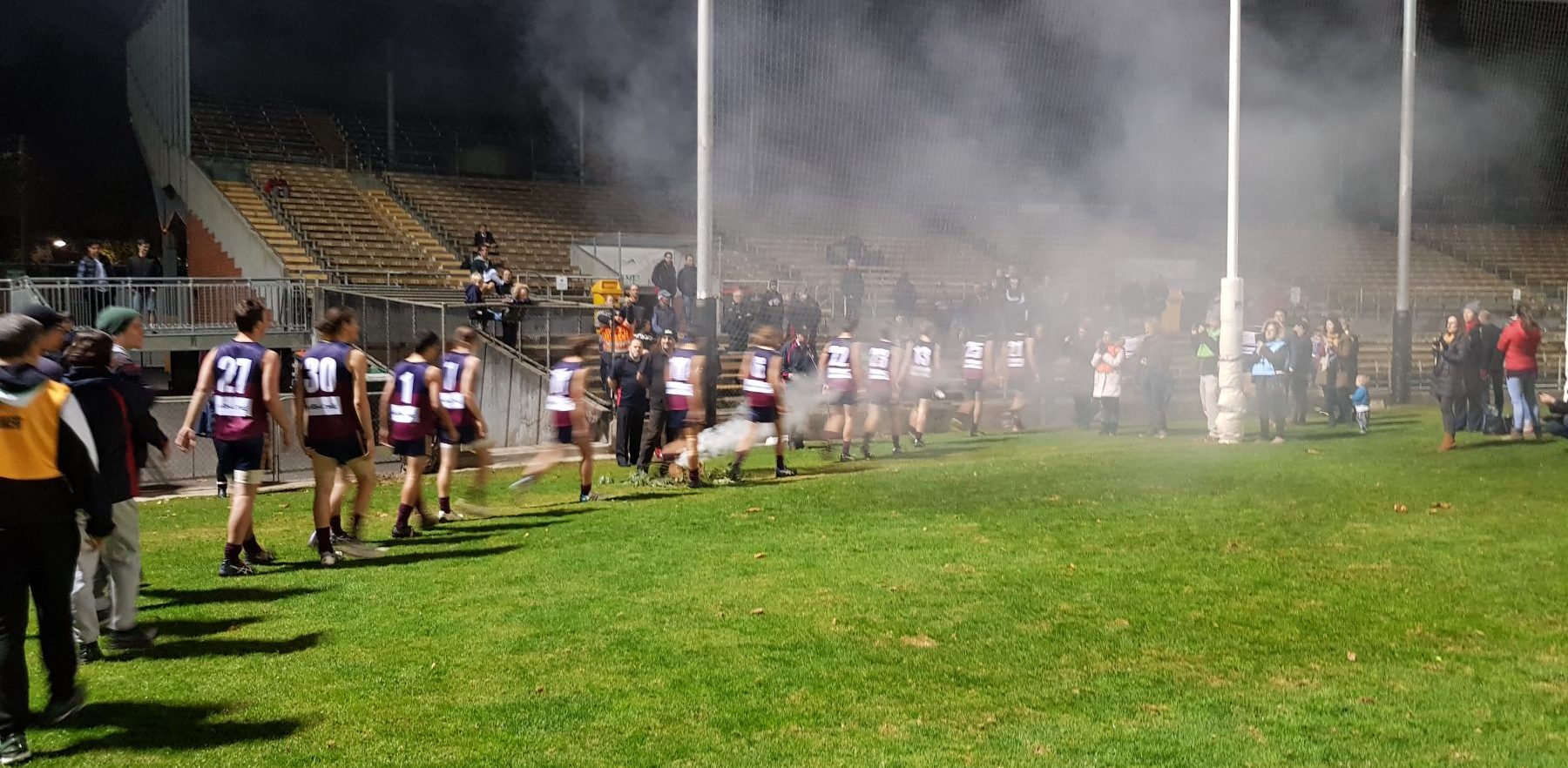 The City of Yarra support the Fitzroy Junior Football Club. We were joined Mayor Daniel Nguyen, Councilor Amanda Stone with Councilor Danae Bosler formally welcoming all.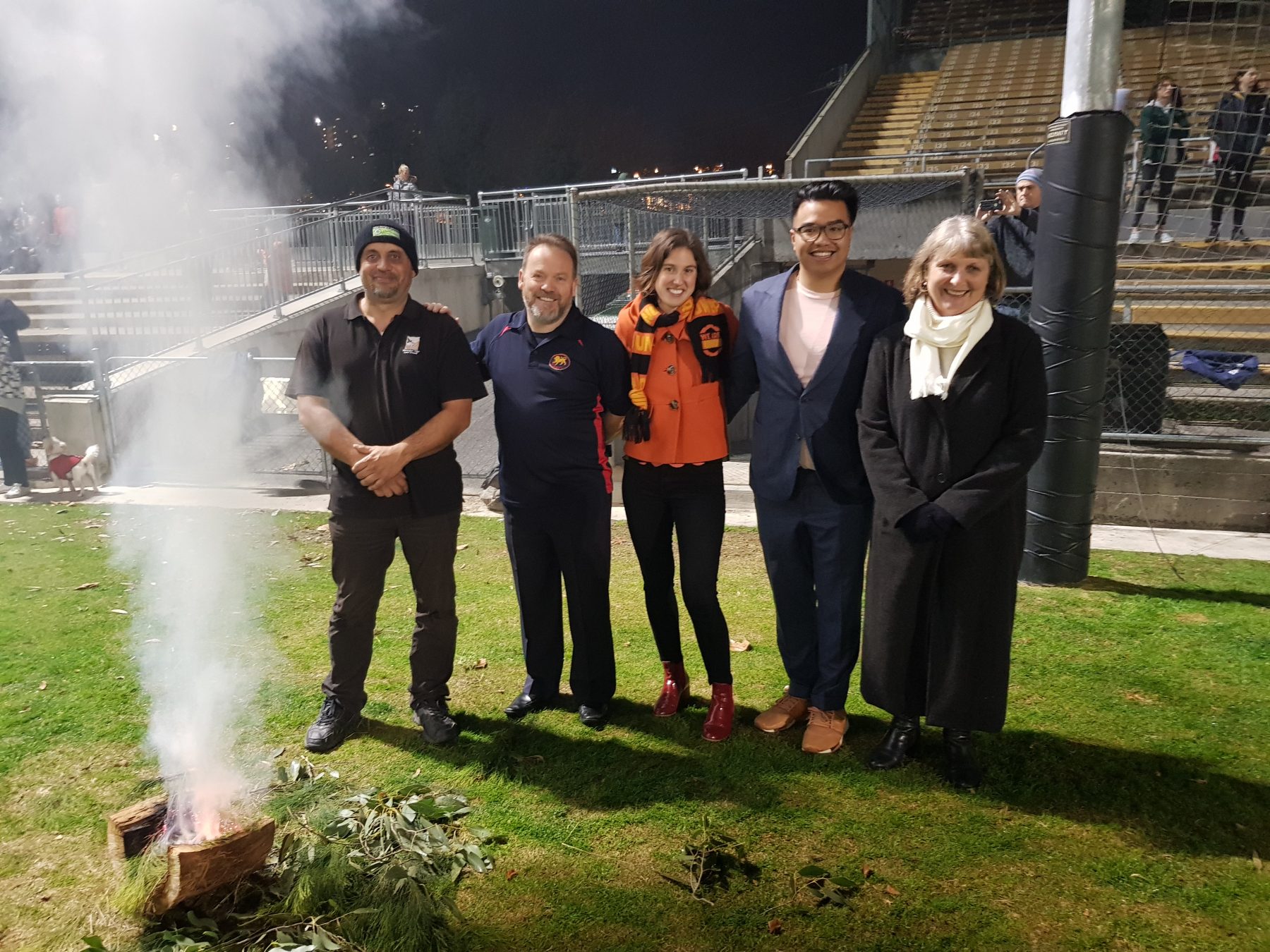 Brisbane Lions star Allen Christensen flew down a night earlier to join us as our special guest. Interviewed by MC Ian Cohen, Allen talked all things football from his early days at Geelong, his enjoyment of playing with Brisbane Lions, his indigenous role models and counterparts, Dermott Brereton not knowing he was a local Lara boy.
Allen (in an FJFC hoodie) provided the gift of a signed football to fourth generation supporter Abbie.
Finally, under the electronic scoreboard on a crisp and clear evening the Roys prevailed over the Sharks with the Joe Johnson medal presented to Charlie Fauble (Fitzroy) and Will Smead (Park Orchards).
A great night out to enjoy the best of Boys Junior Football.
"It's All About The Kids"
Go Roys!