2020 Coach Application
January 14, 2020
Wishing you all a Happy New Year and are hoping that you have enjoyed time with your family during the holidays.
With the New Year here it is time to turn our mind to getting organised for the 2020 football season. One of those tasks is calling for Expression of Interest to fill the coaching roles with our teams.
FJFC is actively committed to a future that can achieve gender balance within our coaching ranks. To support all of our coaches we have established frontline training and mentoring frameworks that will be delivered by our Coaching Development Team.
Coaching your kids can be a challenge, but is an incredibly rewarding experience. If you have not done so before and are considering coaching, please contact Coaching Director Matt Drew at [email protected] for more information.
So even if you have never played Football, or coached before, this is not an issue. In fact, if you are a good person that cares about stewardship of young people, we want you to have a go. Coaching is more than teaching someone how to kick or handball, but rather it's about encouraging and developing our kids to enjoy the benefits, achievement and fun that comes from being part of a Team.
We will be holding some information sessions prior to the start of the season, so if you are considering coaching, please apply now!
To get the ball rolling for the 2020 footy season, coaching applications are now open.
Please see the Coaching Applications and Accreditation page on our website and submit your application for season 2020.
All coaches need a current Working With Children Card and need to complete the application process plus have a valid AFL accreditation as outlined on the linked page above.
We have a new committee for 2020 and over the off season are working on a few enhancements to the Coach Development Team and will have some new faces to introduce as the season gets closer.
Looking forward to the 2020 season!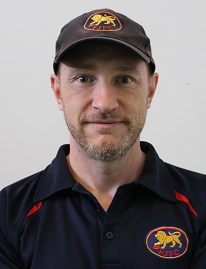 Matty Drew
FJFC Coaching Director