Indigenous Round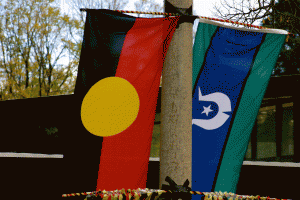 The Fitzroy Football Club has a strong and deep link with Indigenous players. A link beyond geography and the renown Marngrook clearings of Yarra Bend. As the AFL world celebrates Indigenous Round, Fitzroy Footy Club recognises our part in Indigenous Footy History.
On the 7th of May 1904, Joe Johnson became the first known Aborigine to play VFL football and HE played for FITZROY. In total Joe played 55 games for Fitzroy and in his debut year he became the first ever Aboriginal player to play in a premiership side. He also played in the 1905 premiership side.
Read this article "No Ordinary Joe" by Jon Anderson to understand more about the significant role Joe Johnson played as the first indigenous VFL player.
Fitzroy continued to lead the way when in 1935 another Roy Boy, Doug Nicholls in a match against WA, became the first Aboriginal player to represent the VFL.
The Indigenous Roy Boys: Peter Bird(15 games) Kevin Caton(9) Norm Byron(2) Trent Cummings(27) Robert Cummings(1) Shadrach James(18) Chris Johnson(59) Joe Johnson(55) Dale Kickett(15) Ted Lovett(9) Wally Matera(32) Doug Nicholls(54) Kevin Taylor(1).
In 2011 in order to recognise, pay respect and seek inspiration from past Fitzroy Indigenous players, the Fitroy Juniors U15 2's Div 3 'struck' The Indigenous Round Medal for their team. It will be awarded to the player who demonstrates Endurance, Tenacity, Courage, Loyalty and Pride through their game.
The first medal, (and the only one awarded throughout the club in 2011) incorporates 13 rings to pay tribute to the 13 Indigenous Fitzroy players in our history and was made to give respect for Indigenous players in the league today and to celebrate our club.
Pat Richardson is the Inaugural FJFC Indigenous Round Medal Awardee.
In 2012 The Fitzroy Junior Football Club announced that The Indigenous Round Medal would be awarded at all games during the round that co-incides with the AFL Indigenous Round. Two medals were struck for each Fitzroy game during the Round with a medal awarded to one Fitzroy player and one player from the Opposing team.
The medal is voted upon by parents and coaches from each team.