How to create a link to the YJFL Results
This page provides instructions on how to include a link from your Team Page to your team results on the YJFL website. This will allow fast access to the YJFL results, fixture and ladder directly from the FJFC Team Page or from your own Team Page.
Step 1 – Log in ready to Edit Team Page
Follow the steps for How to log in to edit the Team Page so that you are on your Team Page ready to apply edits.
Step 2 – Go to YJFL Results Page
In another tab or window in your browser, go to the YJFL website and click on the Fixtures/Results menu item.
Select your team's age group and division from those shown and click on the "Results" link. You will be taken to a page that shows the latest results for your team as shown in the image below: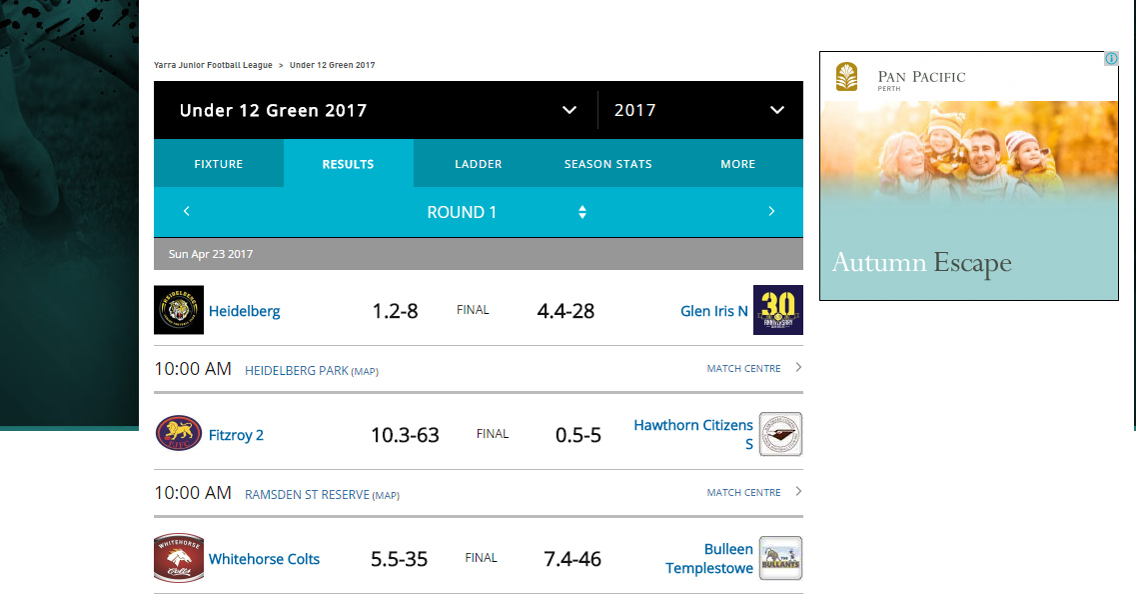 Step 3 – Get link (URL) for YJFL Results
Go to the page address for the YJFL Results page and select the address (URL) and copy it. It might look something like this:
http://websites.sportstg.com/comp_info.cgi?c=1-3817-0-443962-0&a=ROUND
Step 4 – Enter YJFL Results Link on Team Page
Return to your Team Page in edit mode (Step 1) and paste the link address (URL) that you copied from Step 3 above into the field titled "Sports Pulse Link" as shown in the image below: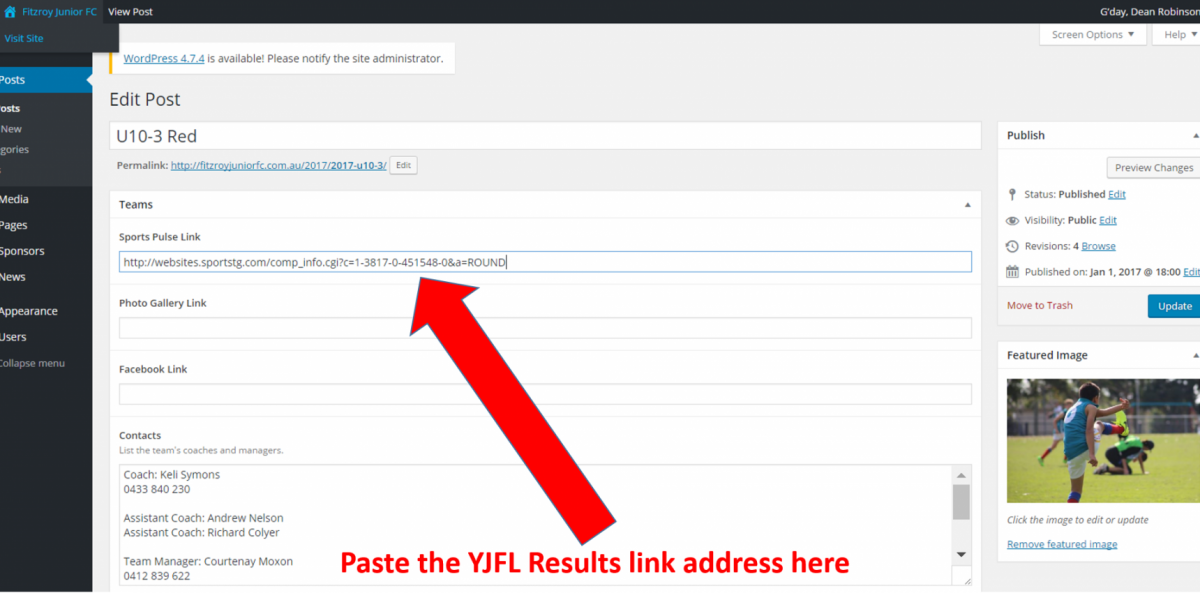 Step 5 – Update the Page
Click on the "Update" button on the right hand side of the publish controls to save your changes.
The results for your team can now be accessed directly from the Teams Page by clicking on the "Results" star for the particular team as shown below for the U10-3 team:
Results can also be accessed any time when on your particular Team Page by clicking on the "Results" star at the top of the page as shown in the image below: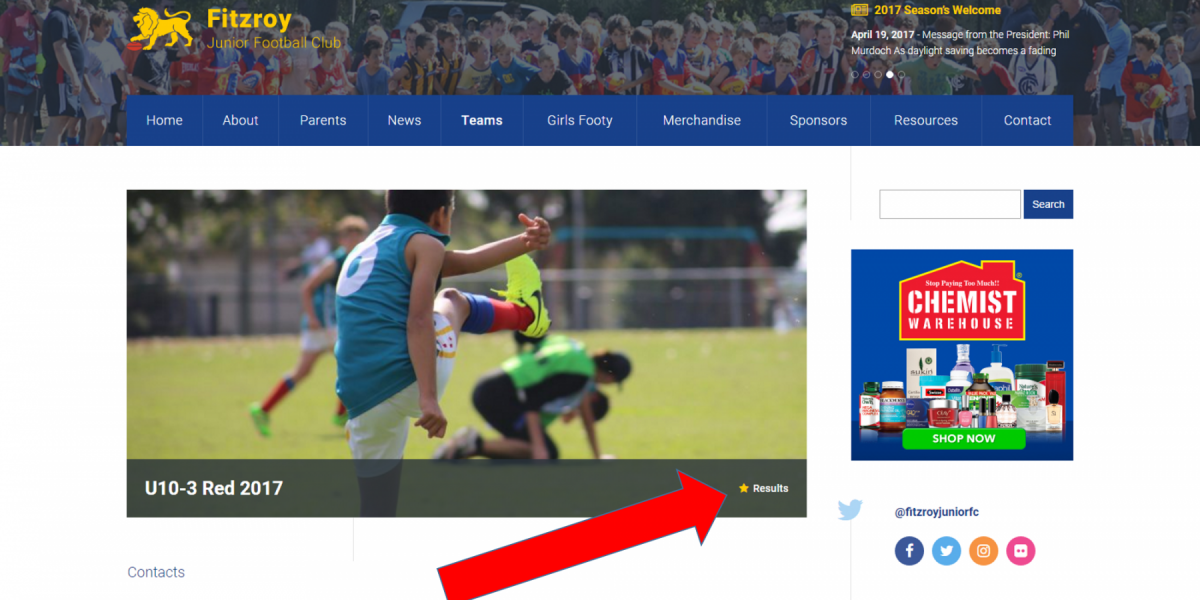 Note that once on the YFJL Results page parents/players may click on Fixture, Ladder or Season Stats tabs to get more information about the team.
Now you can go to the Team Page Instructions and check out how to do other updates to your Team Page.