Zosia's Love of All Things Fitzroy
June 10, 2019
It may only be Zosia's first year playing football, however as dreams go, being a passionate Brisbane Lions/Fitzroy supporter – "her cup runneth over".
In 2019 Zosia will remember:
Being the AFLW Womens Brisbane Lions team mascot running out with the players
Being the AFL Mens Brisbane Lions team mascot running out with the players
Meeting arguably the most recognised and symbolic Fitzroy player – Kevin "Bulldog" Murray
Getting to wear Kevin's Brownlow medal
Playing her first game of football wearing the Fitzroy Junior Football Club guernsey adorning the famous Fitzroy logo
From her parents Ben and Tamara:
"It was an amazing opportunity for Zosia to be mascot for her beloved team the Brisbane Lions on Saturday and to meet the legend Kevin Murray. The Hodgson family have been lifelong supporters of the Fitzroy Football Club and so her passion for footy is no surprise. Zosia is a fifth generation Lions supporter and loves being part of her team, her first year of "real" footy for Fitzroy. 
She looks forward to playing with her friends every Sunday. 
It's a great honour to be part of this wonderful club and community at Fitzroy and we thank the club for such incredible opportunities"
Well Zosia – The honour is ALL ours!!!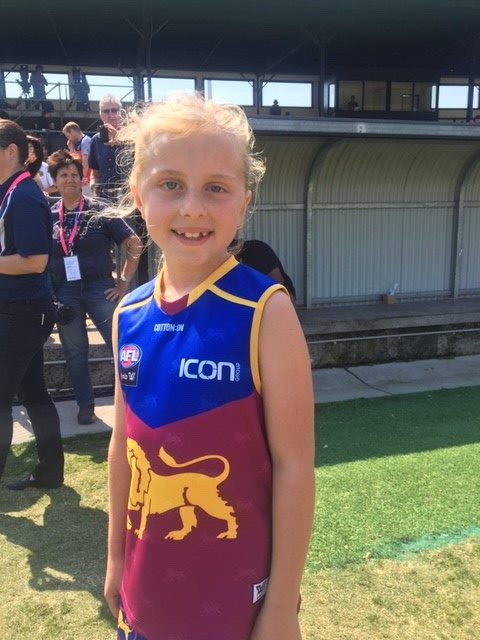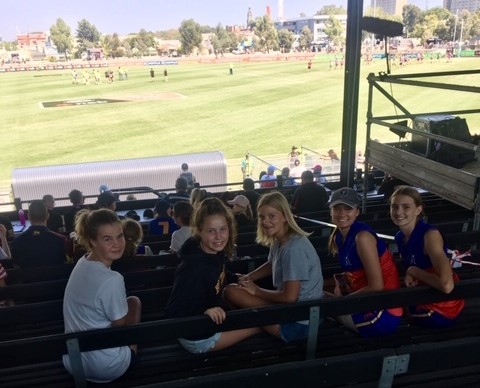 "It's all about the Kids"
Send your stories and anecdotes to Gus at [email protected].