Under 10 Grid Time Action at the Seniors
July 14, 2018
Our Under 10 team took to Brunswick Street Oval during the half time break of the Fitzroy Senior 1 team.
Much to the delight of the kids, spectators and the senior players.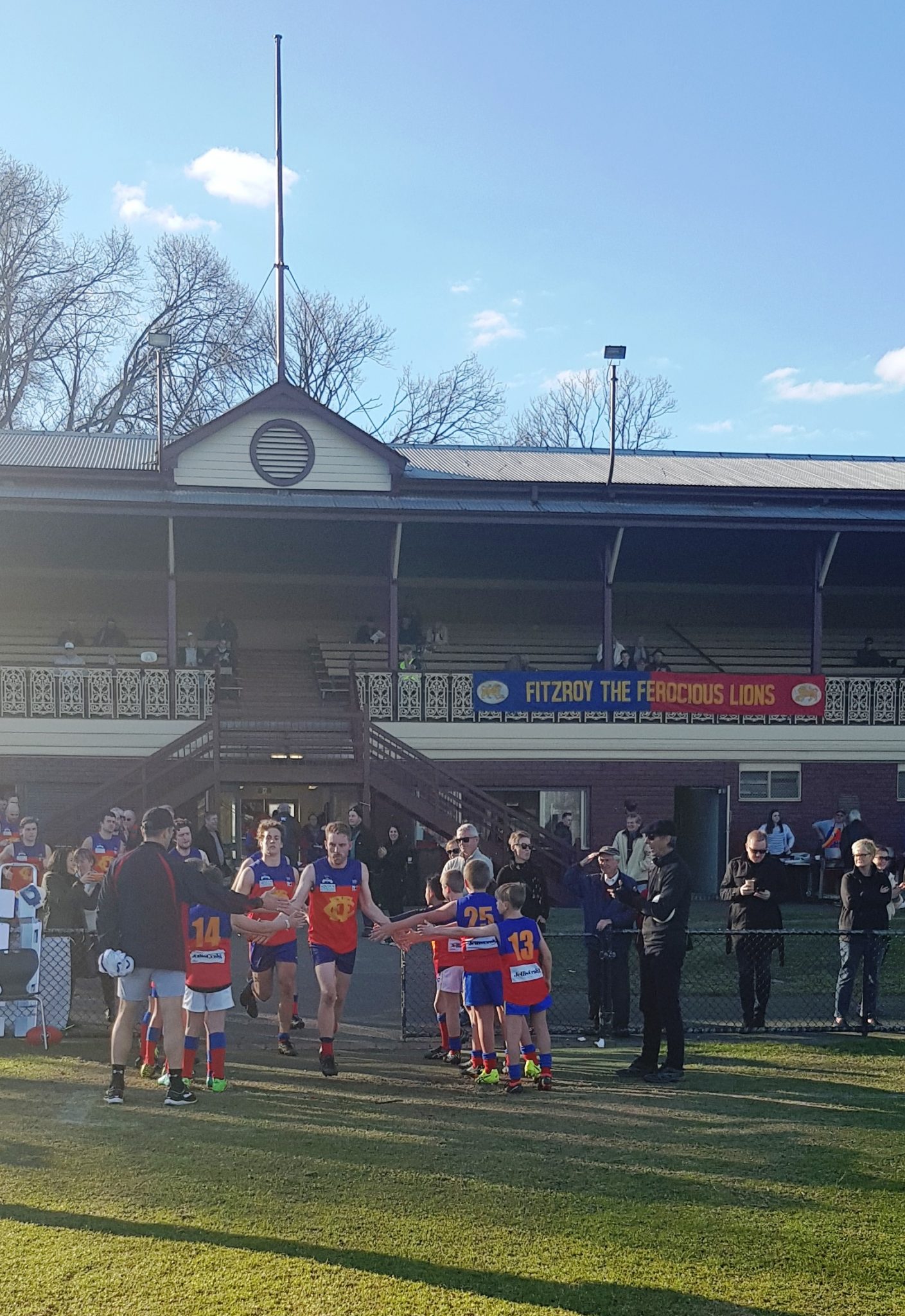 No coincidence that all of the senior men in the photo below were past FJFC players.
Good news was that Fitzroy was the winner in both games!
Go Roys!