Congratulations: Sophie Hargreaves – 50 Games
July 31, 2019
Sophie played her 50th game for the mighty Roy Girls in round 12.
It seemed a long time coming with a few injury setbacks during the season slowing her progress, but she made it.
Sophie debuted as a skinny (and very gangly – "writhe" like the snake she is eating) 11 year old in 2016 and was lucky enough to play in a premiership that season as her team took out the U12 Girls Brown.
Now in her fourth season, Sophie hasn't exactly stacked on the weight or muscle, but what she lacks in that department she makes up for with high leaping aerial skills, explosive speed and a nose for the goals.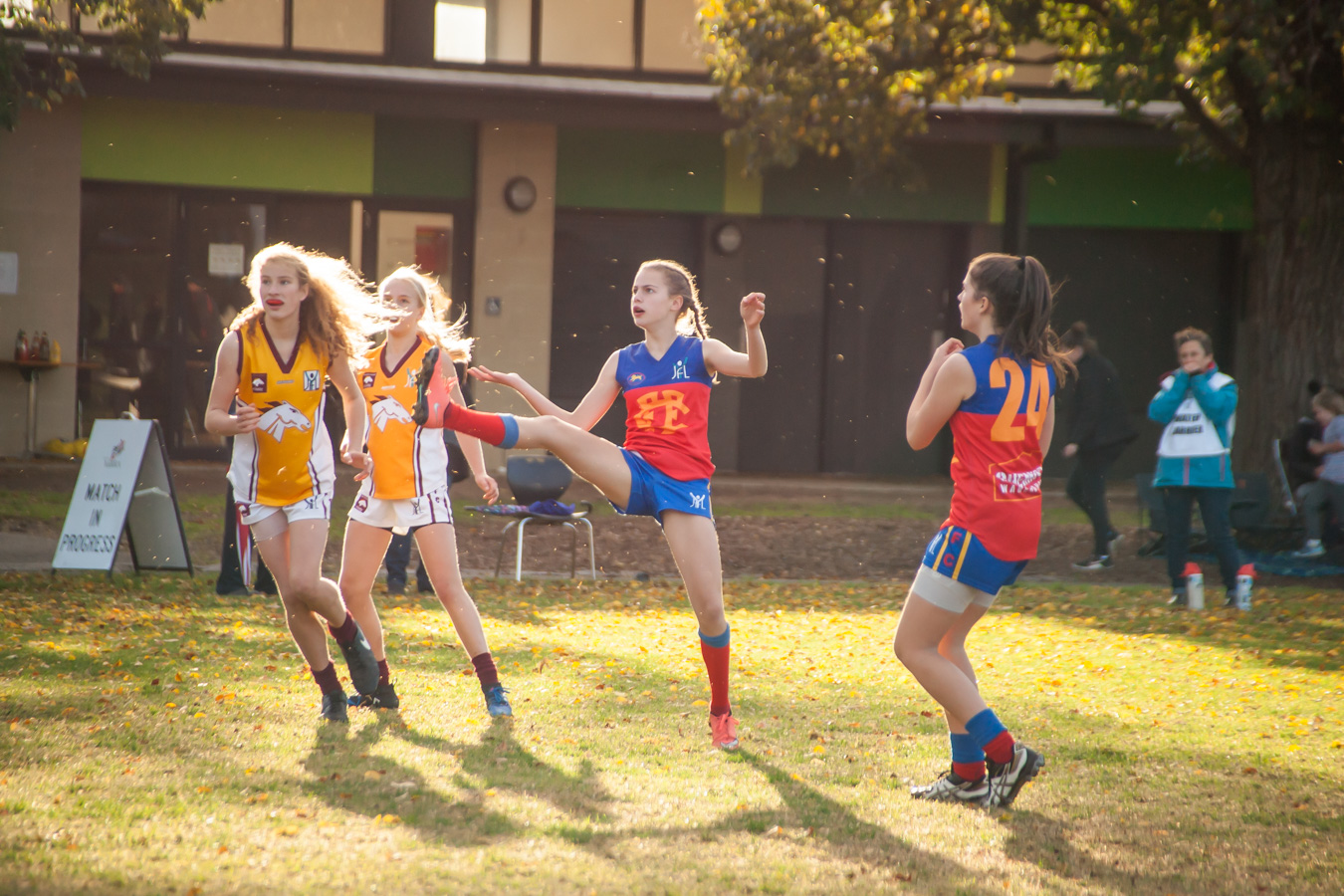 Like most junior footballers Sophie has spent time in just about every position on the field, but her coaches invariably end up plonking her in one of the key forward posts with the occasional run in the ruck.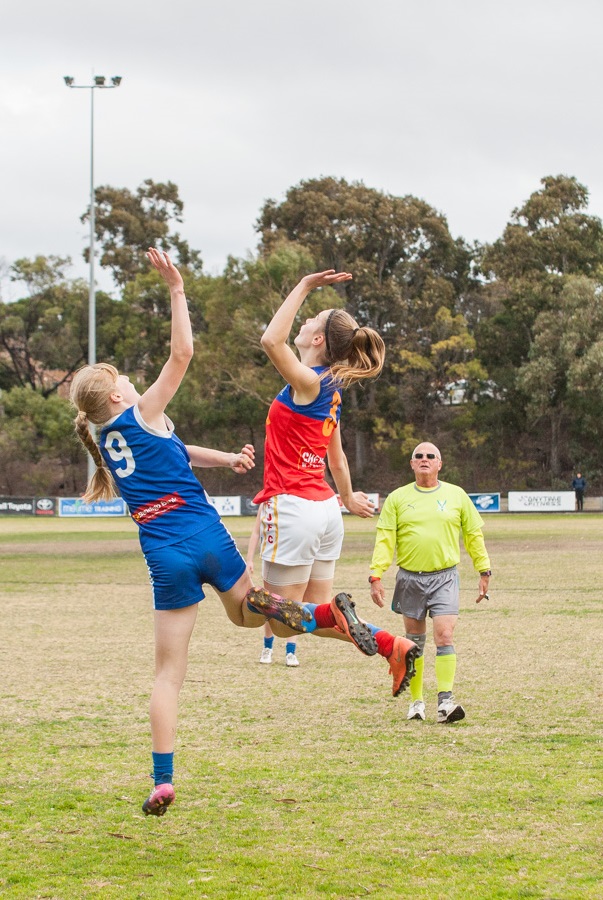 She uses her big leap to attempt the high marks, and like all key forwards, she loves a goal.
From day one Soph's coaches (Scott Hetherington, Damien Wright and Rory Nation) have always been extremely supportive and encouraging of her and have always been able to motivate her to get the most from her athletic gifts. No doubt they have been a massive influence on the player she is today…. may you play many more.
Well Done, Sophie!
Go Roys!
Send your 50/100/150 milestone information, photos and anecdotes to [email protected].