Roys Recovery Wrap – Umpires Appreciation
July 14, 2019
It was a pleasure to have our YJFL Umpire Manager (David Hannan) and Umpire Head Coach (Julian Murphy) join us at Roys Recovery.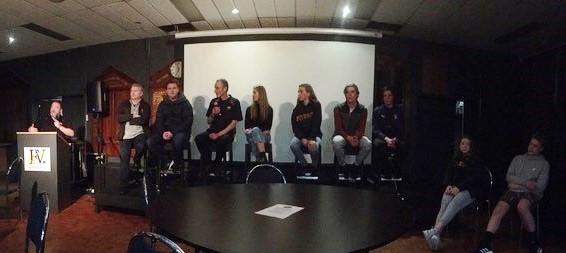 David talked about the growth of umpire stock up 90 this season to 430. Most of the 90 at ages from 13 to 16 years old. David talked about how umpires are allocated to games and his desire to have 2 field umpires at most games and 3 in the Youth Girls and Colts grades.
Julian talked about the Leagues coaching academies and programs. He also talked about how umpiring styles and focuses needed to be adapted across the age groups from the basic needs of the younger Under 11 teams to the complexities of Youth Girls and Colts teams.
Our own FJFC Umpire Manager (Michael Kanizay) talked about his role in mentoring our young Club Umpires (for Under 9's and Under 10's) and providing pathways into the YJFL system.
Michael also acts as a liaison conduit between our Club and the League.
And we had our Special Special guests – our own home grown umpires who shared their experiences.
Thankyou to:
Sophia Tozer
Phoebe Nelson
Ethan Orr
Luca Crone
Claudia Hetherington
Lachie Kanizay