Roys Recovery – Grand Finals & YJFL Awards
August 31, 2019
Fathers Day with all the Trimmings
This Sunday 1st September
Fitzroy Bowling Club from 5.30pm to 10.30pm.
Following our six team teams featuring in Grand Final action:
Colts – 1 : Monty Stuart : Div 1
Colts – 2 : Shannon Swan : Div 3
Un14 – 1 : Scott Hamilton : Brown
Un13 – Girls : Glenn Meade : Gold
Un12 – 1 : Michael Tyrrell : Green
Un12 – 3 : Paul Della Rocca : Black
…come on down to Roys Recovery to share in our grand finals experiences and celebrate our great Club.
We will also present our YJFL Award recipients, FJFC Club Person of the Year and FJFC Club Champions of the Year.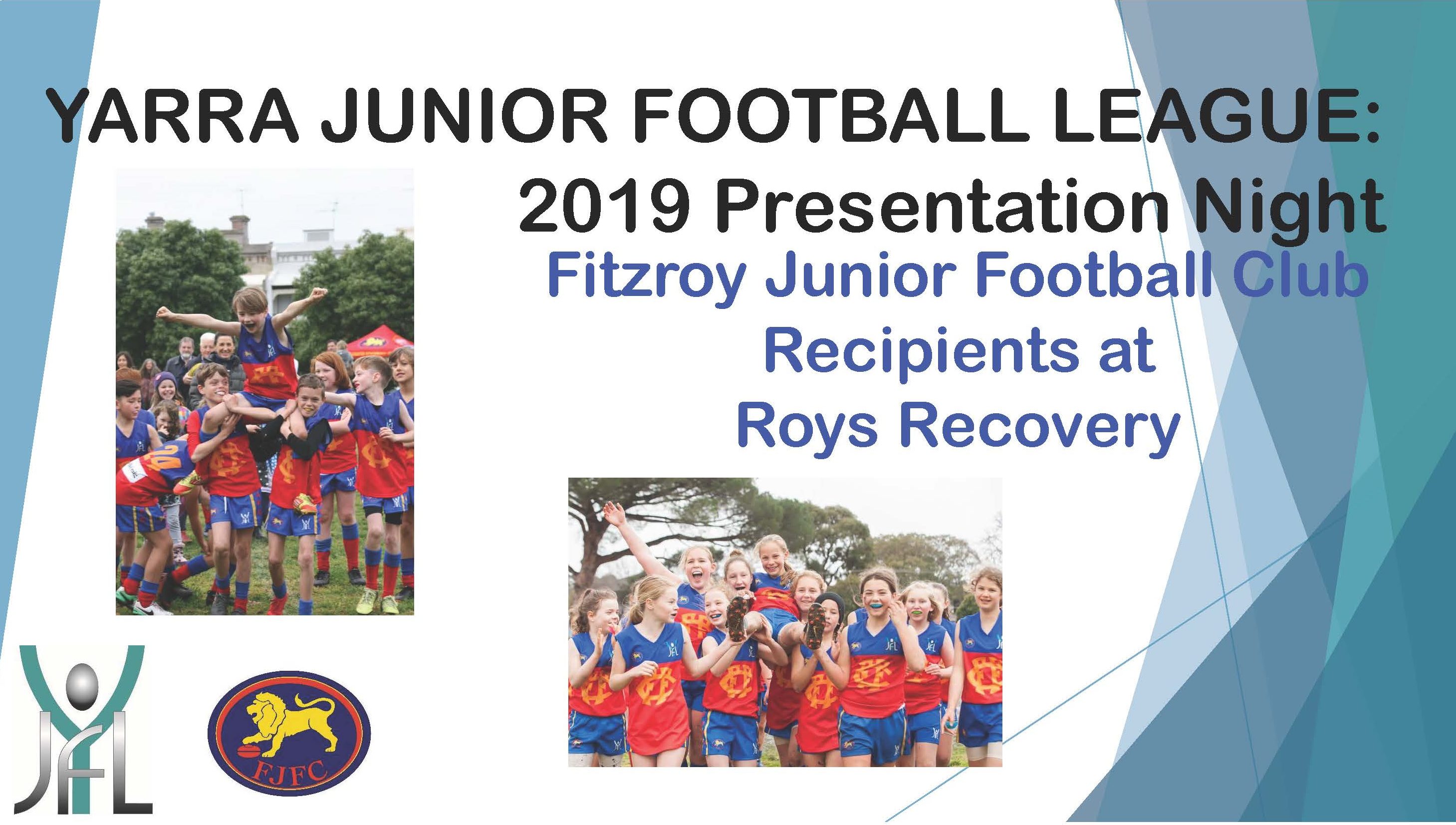 Come on down and be a part of it.
We gather in a family friendly, relaxed social environment at the Fitzroy Bowling Club, enjoy a meal, talk the tall and small stories with your fellow Roys members.
It's a great excuse not to have to cook dinner, as the Bowling Club starts dinner service at around 5.30 pm (see menu below).
Children are not permitted on the Bowling Greens.
Older children can have a kick on Brunswick Street Oval under lights.
Looking forward to seeing you all there.
It's All About The Kids
Go Roys!
Phil Murdoch
President FJFC