Roys Recovery – FJFC Awards Night
August 21, 2019
Preliminary Final Round – Sunday 25th August
Sponsored by Merriville Home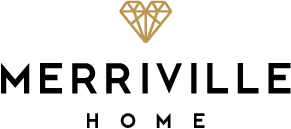 Join us to share the stories and events of the day from our SEVEN Preliminary Finals contenders… along with looking forward and analysing the Grand Finals ahead.
Join us as we present our prestigious Club Awards this Sunday.
James Doughney Club Champion of the Year Award
To be presented by Jamie Doughney.
U14's and over Boys & Girls eligible.
The James Doughney Club Champion of the Year award is the Club's most prestigious player award and recognises outstanding contribution and talent, taking into consideration on and off field conduct and inter-league representation. Nominees must always uphold the Clubs cultural values, have played with the FJFC for at least four seasons, displayed on-field leadership and a commitment to fair play, and not been found guilty or suspended in the year of nomination by the FJFC, YJFL or any development squad.
Previous Winners
2018   Rhys Seakins (Colts) and Maeve Barton (Youth Girls)
2017 – Jack Hart (Colts) & Josh Ward (Under 14)
2016 – Sunny Brazier (Colts) & Nell Morris-Dalton (Youth Girls)
2015 – Campbell Moorfield (Colts) & Maddy Guerin (Youth Girls)
2014 – Michael Ercolano (Colts) & Ellie McKenzie (U12 Gold)
Brisbane-Fitzroy Historical Society (formerly Michael Wright)
Club Person of the Year Award
To be presented by Michael Wright.
This award recognises outstanding contribution to the ongoing development of the FJFC, community-based football and young people. Nomination usually reflects several years of service to the club in either administration or coaching and a commitment to the club values of participation, fitness and fun.
Previous Winners
2018 – Denzil Flood
2017 – John Ramshaw
2016 – Jodie Munro
2015 – Dean Robinson
2014 – Craig Mitchell
Volunteer Recognition
General volunteer recognition of the efforts put into making our Club a strong, vibrant and desirable place to be. These awards recognise an above and beyond contribution through-out the season.
Previous Winners
2018
Justin Gray and Craig Mitchell
Daylon Seakins and Heather Munro
Sue-Lynn Kohr
Jen Pederson
Campbell and Emily McKie
2017
Jan O'Meara
Dean Robinson
Linda Palmer
2016
Family – Wayne Sievers, Izzy Sievers, Jodie Mercer
Family – Sally Wilcox & Crameri
Lesley Dredge
We gather in a family friendly, relaxed social environment at the Fitzroy Bowling Club, enjoy a meal, talk the tall and small stories with your fellow Roys members.
It's a great excuse not to have to cook dinner, as the Bowling Club starts dinner service at around 5.30 pm (see menu below).
Children are not permitted on the Bowling Greens. Brunswick Street Oval lights will be on for kids who want to have a kick, however it is not supervised.
Looking forward to seeing you all there.
"It's all about the Kids"
Go Roys!
Phil Murdoch
President FJFC