Get all your FJFC Gear this Weekend
March 21, 2019
Socks, Shorts, Merchandise & Boot Swap – This Weekend!
Saturday: 23rd March from 8.00am to 10.00am at National Storage, 582 High Street Northcote.
Sunday: 24th March (Practice Match Carnival Day) from 9.00am to 12.00pm at Olney Oval Yarra Bend Road, Fairfield. (Note parking maybe difficult)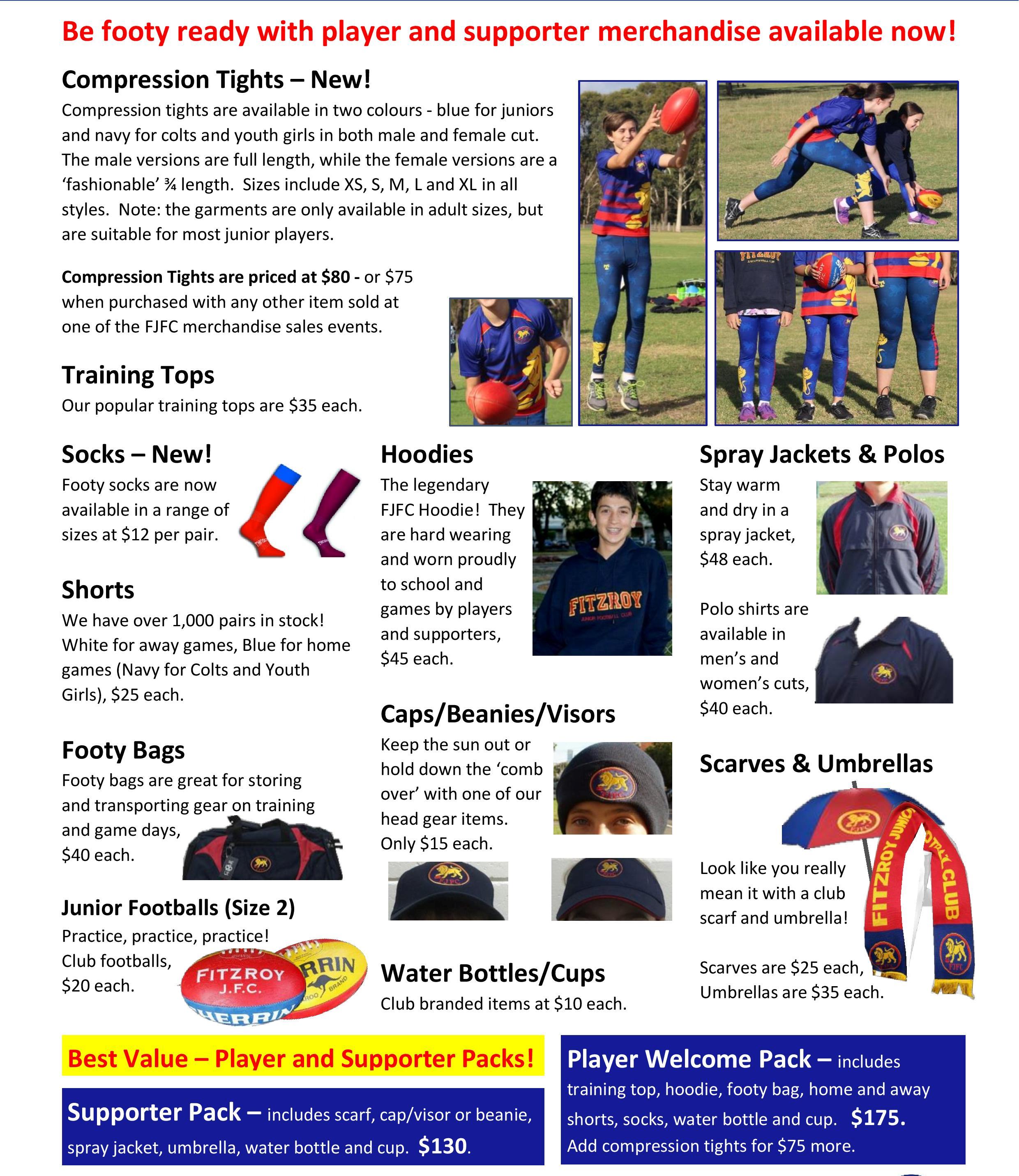 Sportsmart VIP Weekend
This weekend 23/24th March also coincides with the Sportsmart VIP weekend at 378 High Street Northcote.