Congratulations: Meg & Ollie – Twins Celebrate 50 Games
July 21, 2019
FJFC History Made
Round 10 saw Meg and Ollie Orr play their 50th game of junior football. They are the first girl/boy twin to reach the milestone at Fitzroy.
After a solid couple of preseasons of Auskick Meg and Ollie played just over half of their 50 games in the same team in U9s and u10s, before Meg switched to the girls comp last year.
Ollie was born a Bomber but at the age of 4 he found they had nothing to match the likes of Joel Selwood, Tom Hawkins and Henry Nelson and he has been barracking for the Cats ever since. He is a creative forward, always choosing the exciting option over a set shot. He wears number 14.
Meg is a Blues girl, and is excited so see them off the bottom of the ladder for the first time since she has been following them. Meg is a reliable mark and loves to run off half back and kick long into the forward line, She is yet to kick a goal, but has set up a few. She wears the number 3 of favourite player Darcy Vescio.
Favourite footy moment?
Ollie: "Finishing top of the ladder in U11s and almost making the Grand Final."
Meg: "Running out on Etihad Stadium with the Brisbane Lions."
Favourite moment in 2019?
Ollie: "Overhead bicycle kick (for a goal) against Ivanhoe in Round 8."
Meg: "Receiving the Joe Johnson medal."
What do you prefer – playing in the same team or different teams?
Ollie: "Same team, so footy doesn't take up the whole of Sunday."
Meg: "Different teams, I like it when footy take up the whole day, footy is joyful."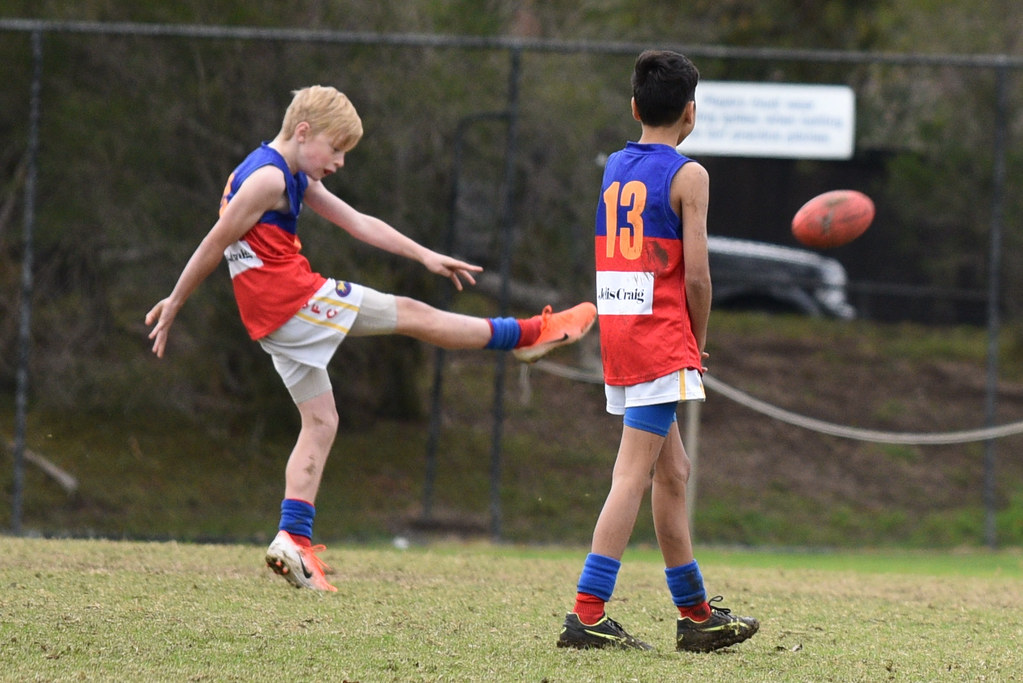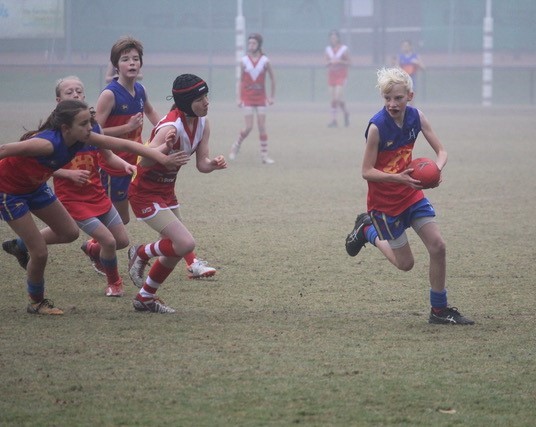 Who is the best coach you have had so far?
Ollie: "Courtenay"
Meg: "Dale"
Well Done, Meg and Ollie!
Go Roys!
Send your 50/100/150 milestone information, photos and anecdotes to [email protected].