Friday Night Indigenous Round Footy
May 26, 2019
A spectacular evening of junior football under lights at Brunswick Street oval.
Thank you to all that attended to make it a memorable evening where Heidelberg clinched a one point victory from a rushed behind in the last ten seconds of the game.
Our City of Yarra Mayor Danae Bosler shared her passion for football, indigenous reconciliation and our great Fitzroy community.
The Welcome to Country and Smoking Ceremony performed by Wurundjeri Elder – Uncle Bill Nicholson who shared the bond between spirit and land.
Uncle Bill brought out the possum skin cloak "dallong" and possum skin football "marngrook" sharing the significance of them both. The "marngrook" was used as the football in games that now have evolved into the game we play today.
Uncle Bill sharing some of the local language and talked about pride and identity. He spoke passionately about acknowledging the past to be able to move forward.
The smoking ceremony invoked the spirit of cleansing negative energy and invited ancestors to come and watch over us. The players were invited to cleanse themselves by walking through the smoke.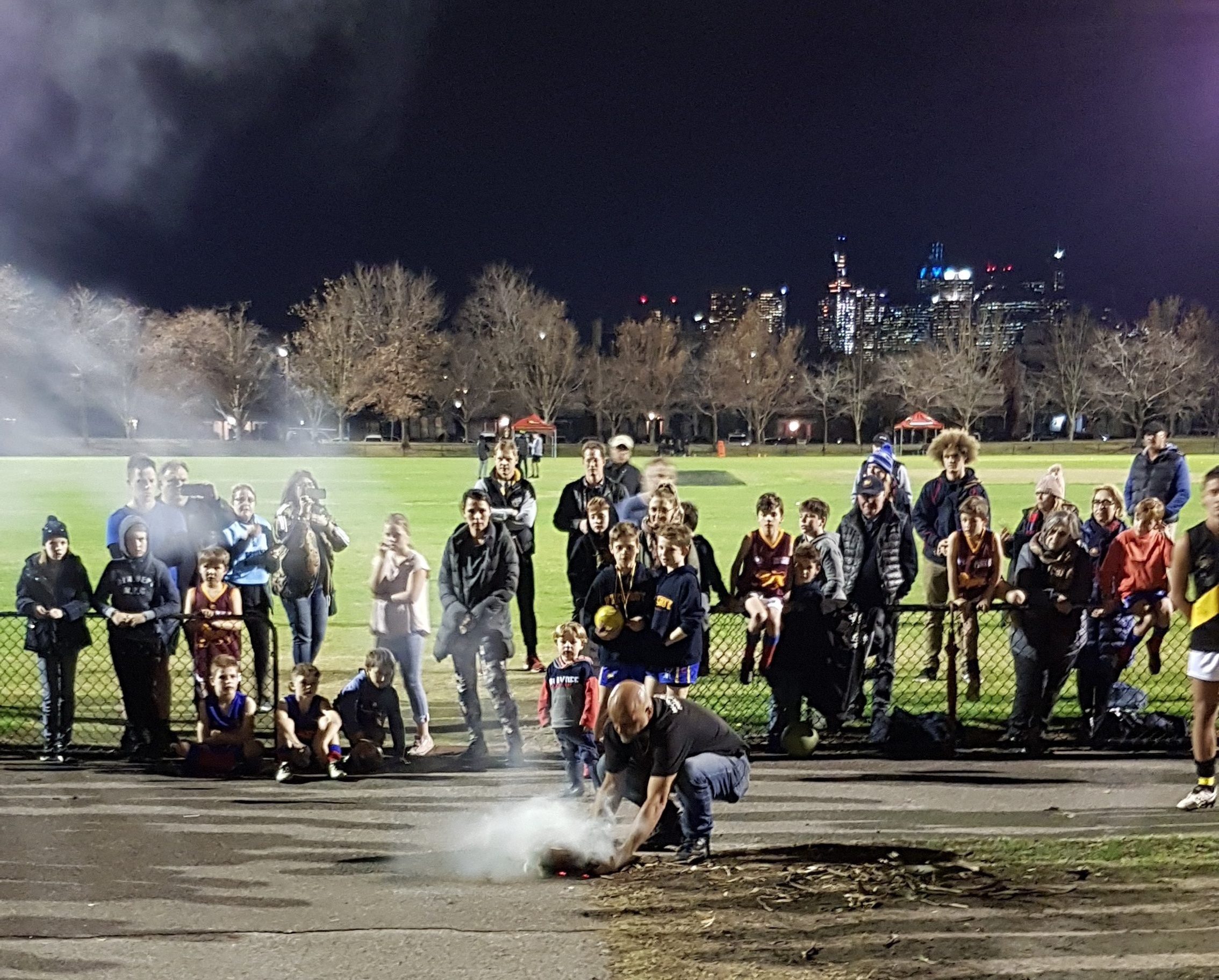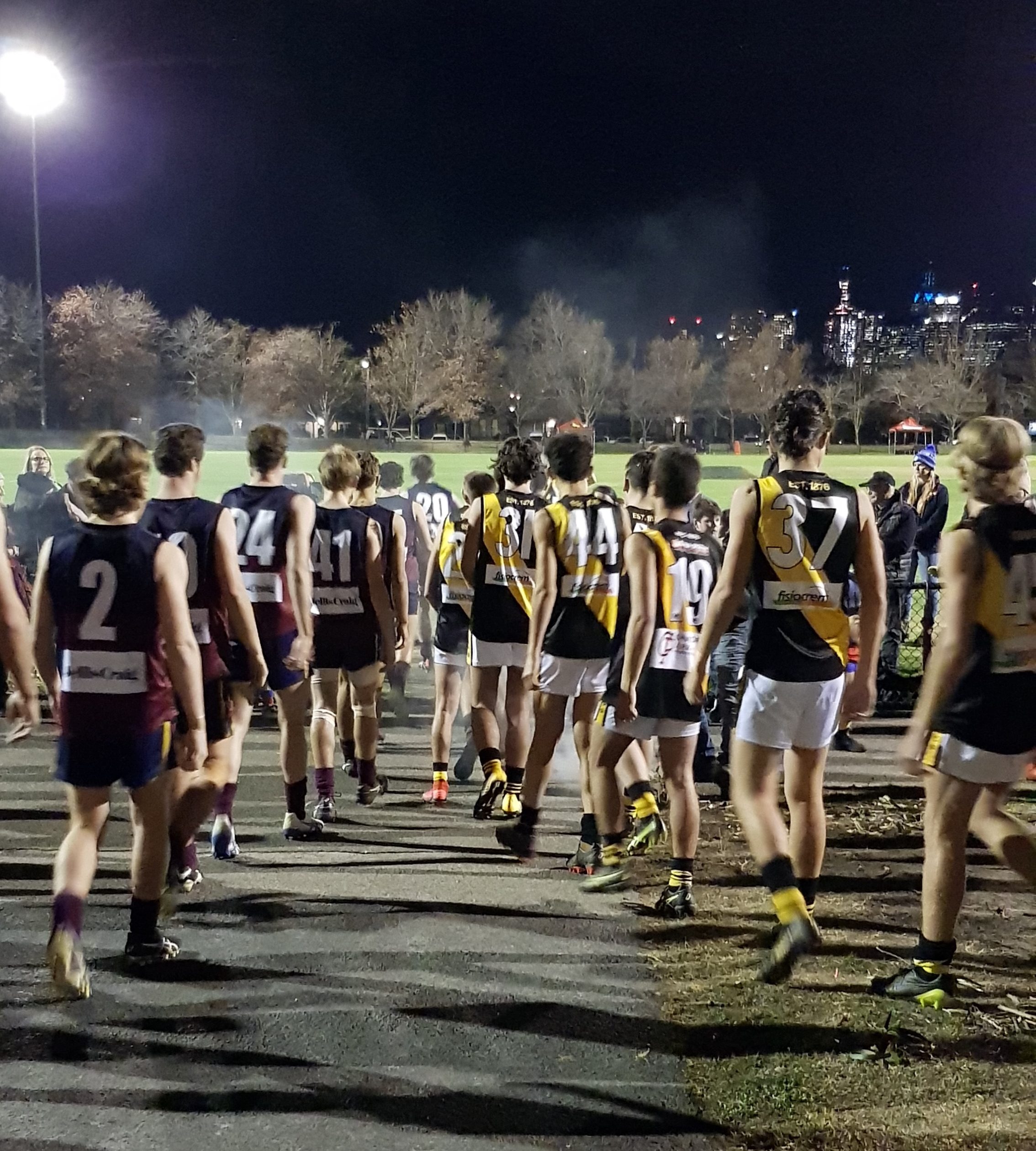 Fitzroy Football club is known as the club where in 1904 the first recognised Indigenous player Joe Johnson, played VFL football.
We award the Joe Johnson medal to two players from each game this round (one from each team) who demonstrate:
 "Endurance, Tenacity, Courage, Loyalty and Pride"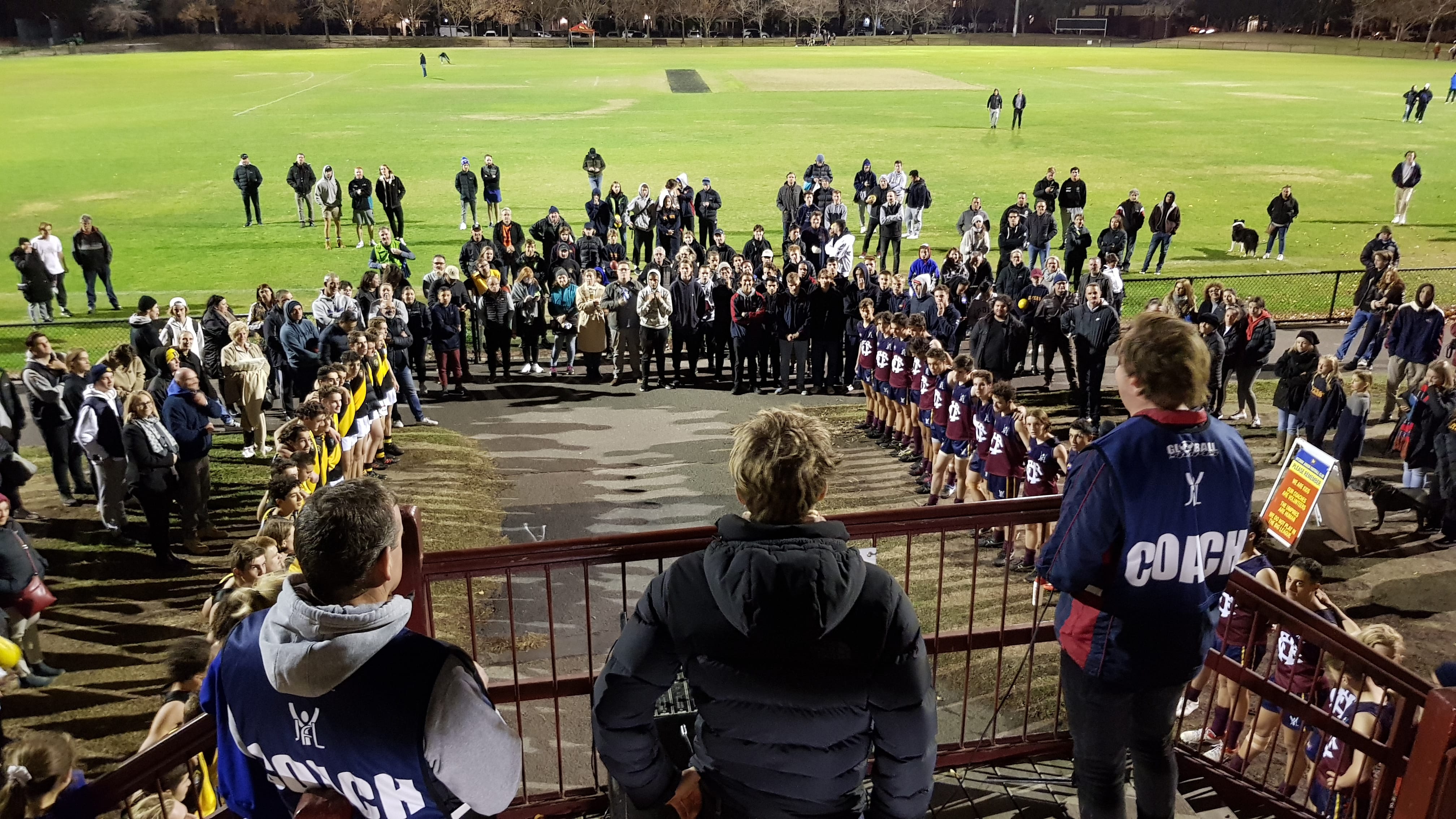 This year's Joe Johnson medal was presented to Sam Doyle (Fitzroy), and Donato Cutinelli (Heidelberg) by last year's medalist Charlie Faubel.