Custom-made Mouthguards – Come and get yours!
January 31, 2018
At pre-season training on Sunday 18th February, all players will have the opportunity to order a custom-fitted mouthguard.  We have arranged for The Mouthguard Man to be at Olney Oval, Yarra Bend, from 9:00am – 12:00pm.  A dentist will do the fitting, and payment will be required (cash or card) on the day to place your order.  Cost: $55 for plain colour, $65 for double colour.
Fitzroy Junior Football Club has a "No mouthguard, no play" policy. Custom-fitted mouthguards are considered way superior to chemist bought ones.  Don't just take our word for it – Sports Medicine Australia and the Australian Dental Association released the following joint statement:  "Every year thousands of people are treated for dental injuries that could have been avoided by wearing a custom fitted mouthguard. Wearing a custom-fitted mouthguard helps to absorb and spread the impact of a blow to the face, which may otherwise result in an injury to the mouth or jaw. Dental injuries can result in time off school or work to recover, can be painful and disfiguring. The cost of an injury to the teeth or jaw far exceeds the cost of a mouthguard."
Let's all play it safe. Contact Jane Ainsworth ([email protected]) if you have questions or require further information.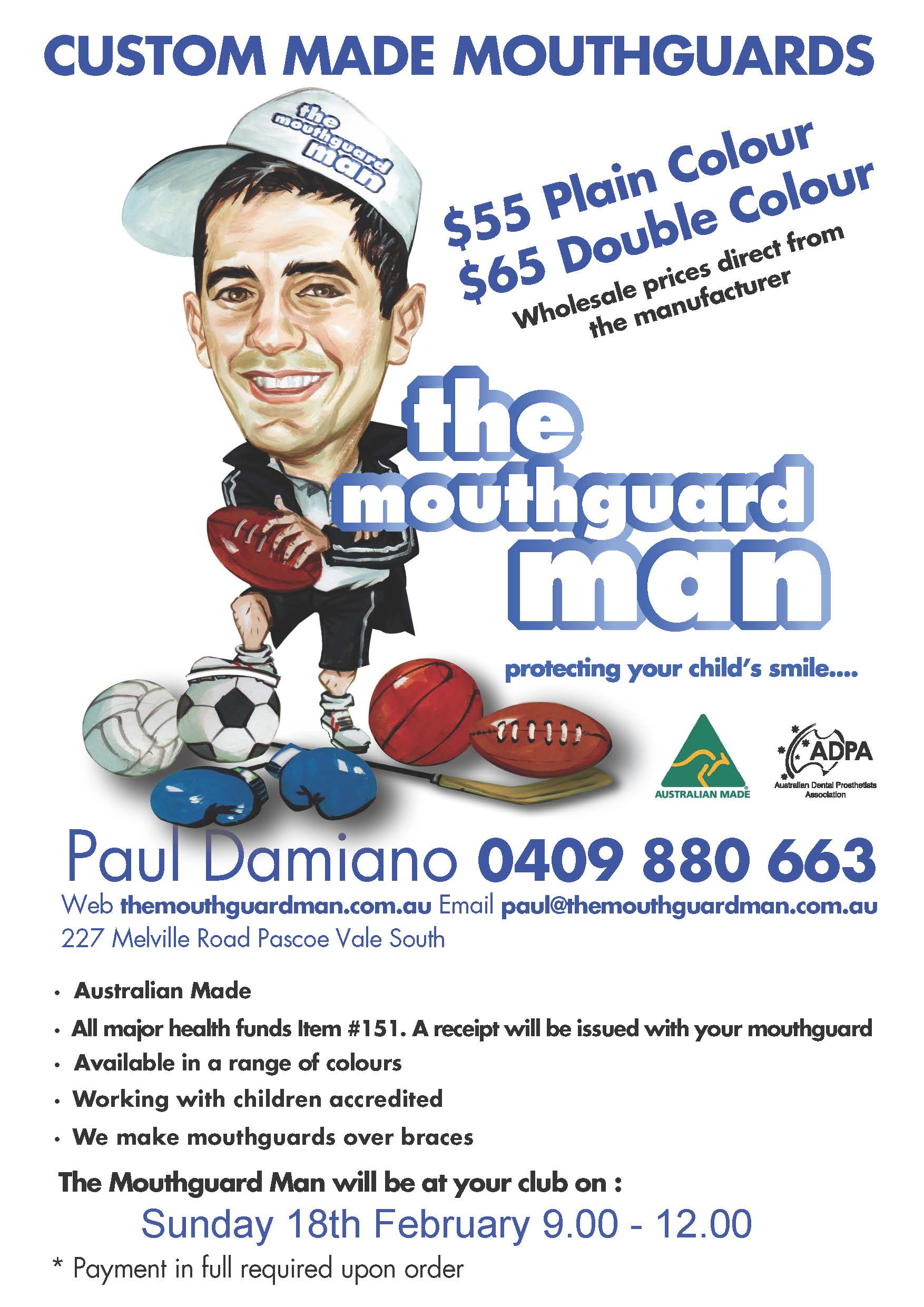 Don't end up like West Coast's Elliot Yeo – get your mouthguard organised asap!