Boot Swap/WW1 Digger Anecdote
March 7, 2019
Collage and Anecdote by Paul Wilson (father of Finley and Lewis).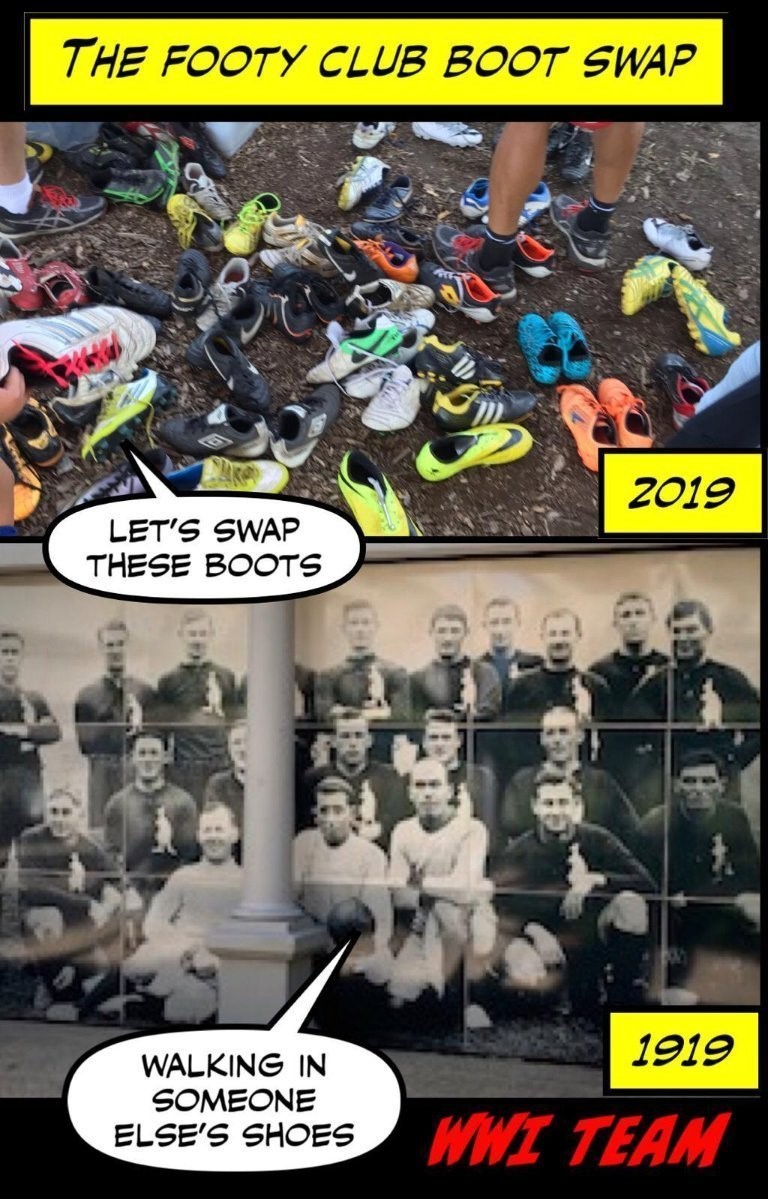 I really love our local junior footy club.
Our Club Welcome Day where long traditions continue.
There was a crowd of excited players, dogs and parents getting ready in the sunshine
It's your chance to get footy gear & boot swap.
An egalitarian affair to choose footy boots for the upcoming season.
Passing them onto the next set of players.
What awesome players owned those boots before me?
What stories of trials and triumphs would they tell?
Being in a huddle with your pals
Running onto the field
Kicking your 1st goal
Singing the club song
……
On the way out, I noticed the former WWI Diggers & ex-players looking on in the shadow of the historic spectator stand.
I'm pretty sure that 100 years later, they would be pleased at that scene.
With all those young girls and boys standing proud in their maroon club jumper & playing in someone else shoes.
It's a good lead to follow.
by Paul Wilson (father of Finley and Lewis)
Send your stories and anecdotes to Gus at [email protected]