2019 Season/Presidency Wrap
October 22, 2019
A message from the President: Phil Murdoch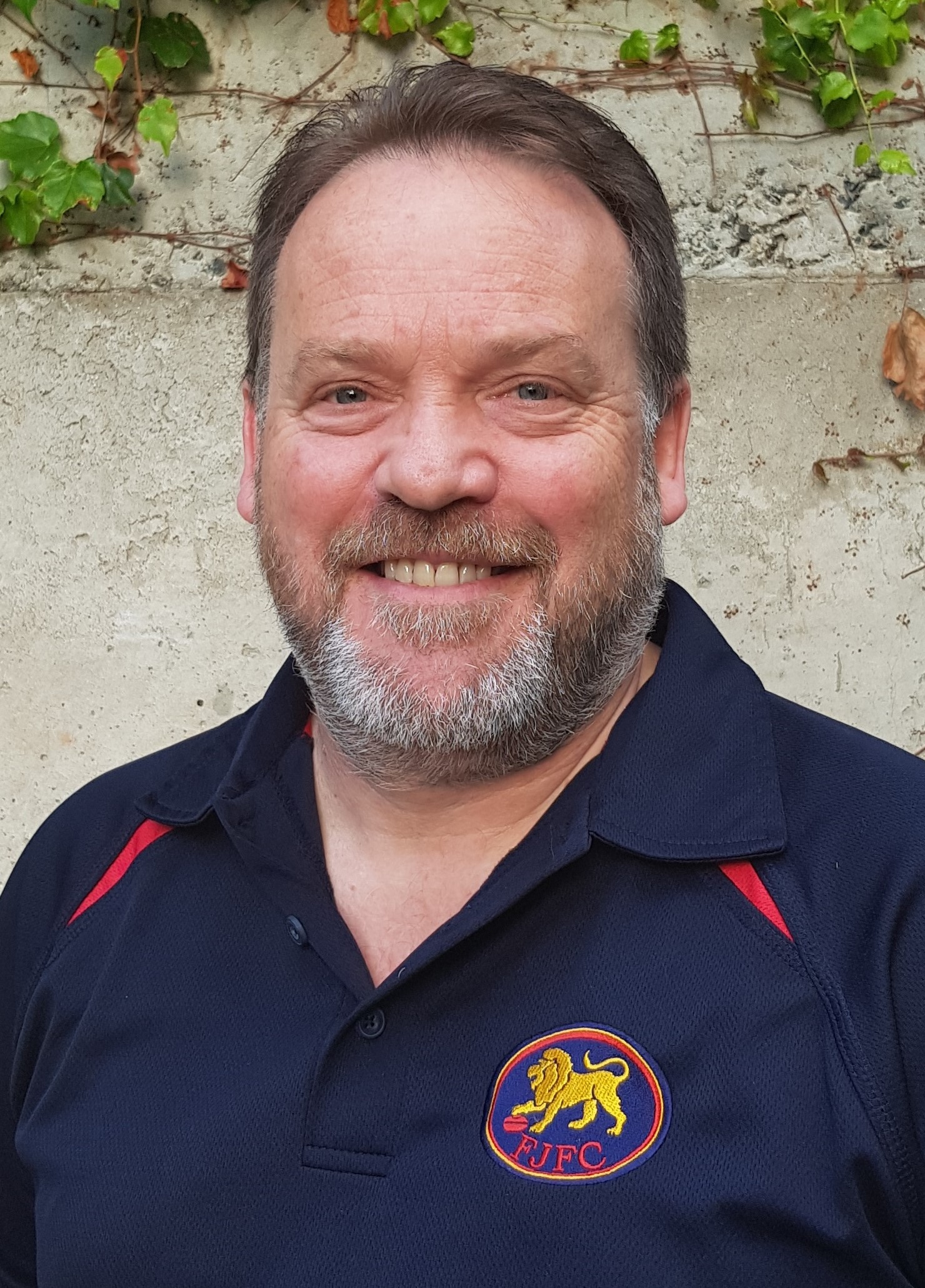 It is with a great deal of pride and humility that I hand over the Presidential reins.
I am passionate about the Fitzroy Junior Football Club and have used as my guiding principles: Fairness, Sportsmanship, Safety and Wellbeing.
As a community we look for an environment where our children can grow and flourish; where they are challenged and learn to take risks. As a club, we help them search within themselves to recognise their potential.  As mentors and role models, together we provide a cocoon around our children that provides stimulation, opportunity and responsibility … and they learn to play football!
This demonstrates that we are a club whose values and culture resonate with our community. I can confidently say that my aspirations have been met.
We were thrilled to take out the Colts 1 Grand Final back to back, a testament to the hard work of terrific players and those who support them. Congratulations also to our Premiers in the Under 14.1 Boys, Under 12.1.Boys and Under 12.3 Boys.
Congratulations to Nell Morris Dalton, just drafted to the AFLW Bulldogs. She follows Maddy Guerin who was drafted to AFLW Melbourne in 2017.
Girls football will to continue to grow and the Club will continue to foster and lead the way in this area. Girls bring a vibrancy, rich perspective and balance that have enhanced our Club in many ways.
We need to ensure that our facilities are well placed to accommodate our continued growth.
Our future is in great shape as we look forward to:
The redevelopment of Brunswick Street Oval precinct,
Electronic scoreboards at Brunswick Street and Ramsden Street Ovals plus a mobile electronic scoreboard to share at our other ovals.
Lighting upgrade at Ramsden Street Oval and new lighting at Alfred Crescent Oval.
We continue to pursue the opportunity for the redevelopment of the Yarra Bend facility (Olnee and Cox Ovals).
Next season we will affiliate with our Auskick partners at Clifton Hill and Fitzroy/Carlton.
This affiliation will provide the Auskick centres critical support, consistency and stability for the youngest kids in our football community. With this, we will be introducing Under 8 teams into our club for those kids ready to take the junior football journey.
Highlights by the numbers this year for our club include:
194 wins, 194 losses and 4 draws
12 out of 25 teams into Semi Finals, 7 into Preliminary Finals, 6 into Grand Finals, 4 Grand Final Winners
All 3 Colts and Youth Girls teams into finals
29 Teams – 20 Boys & 9 Girls Teams
673 players – 516 Boys & 157 Girls
Nil representations at the YJFL tribunal
29 of our children taking on umpiring roles.
571 Player/Parent survey responses
Thank you to all of you who completed our Parent/Player feedback survey which provides our club with valuable insights.   In the survey, parents and players have indicated consistently that the primary reasons for players' enjoyment of their football is "Strong Friendships", "Sense of Belonging" and "Sense of Importance" (within the team).   Significantly, these areas rate higher than The "Success of the Team", from the standpoint of winning matches, reinforcing our clubs holistic view of junior football.
I would like to congratulate our Club Person of the Year – Paul Broderick. Paul is held in the highest esteem across all elements of the Club and the wider league, including opposition clubs. He is a standard bearer of what our club stands for in terms of participation in junior football and the benefits of community sport.
Travelling around to watch the games, I loved watching our players, run around each Sunday wearing the Fitzroy jumper with commitment and enthusiasm. It's also a joy to see how our parent groups form new friendships, building a community around their kids footy and the Club.
It is easy to forget that our club is made up of volunteers, who give of their time, and skills to enable nearly 700 young people to play footy each Sunday during the season. To our dedicated coaches and team managers and our many parent volunteers, I extend a heartfelt THANK YOU to all of you.
Our partnership arrangements are important to the Club's operation.  To our sponsors: Jellis Craig, Chemist Warehouse, Tassal Salmon, Dynamic Footy Skills, Clifton Hill/North Fitzroy Community Bendigo Bank, Super Shine Panel & Paint, National Storage, Bontempo Pizzeria, Jonathan's the Butcher, Frootz on Parade, Lucia Hair, Merriville Home, Donnini's Restaurant, Rotary Fitzroy, Fitzroy Bowls Club and Brisbane Lions FC, we say thank you for your belief in our club and in the importance of providing the opportunity to participate in AFL to young people in our community.
Importantly, I would like to thank our dedicated Committee members. There are a range of activities that happen all year around, which enable the Club to run and the kids to get out the grounds each season. You are a first class Committee.
Finally, I thank my wife, Sally, for her tireless support and forbearance.
It's time to blow the candles out for 2019 and this Presidency.
Our Annual General Meeting will be held on 26th November where our new Committee will be elected and at your service for 2020. I wish the new Committee well in leading the cultural continuity of Fitzroy Junior Football Club.
I feel incredibly honoured and privileged to be a part of this wonderful club, and move on knowing that it is in great shape within our community for all of our kids.
Max and Amelia looking forward to their footy career. In the blink of an eye they will be playing Colts and Youth Girls.
"It's all about the kids".
Go Roys!
Phil Murdoch
FJFC President (outgoing!)