Congratulations: Maddi & Sara – 50 Games
May 31, 2019
Congratulations to these two girls who played their 50th game together.
"This is Sara's 4th year of football, she has played 3 years at West Preston playing in 3 Grand Finals and winning the last one she played in. Sara loves playing, and since moving to Fitzroy is loving it even more playing with her school friends. She has also made new friends along the way."
"Maddi started her football career at Parkside as part of their inaugural girls Under 15 team. She played Representative U15s with the YJFL in her first two years of the game. She just loves playing footy and has had a great time since joining Fitzroy JFC last year."
They are both looking forward to the next 50 games.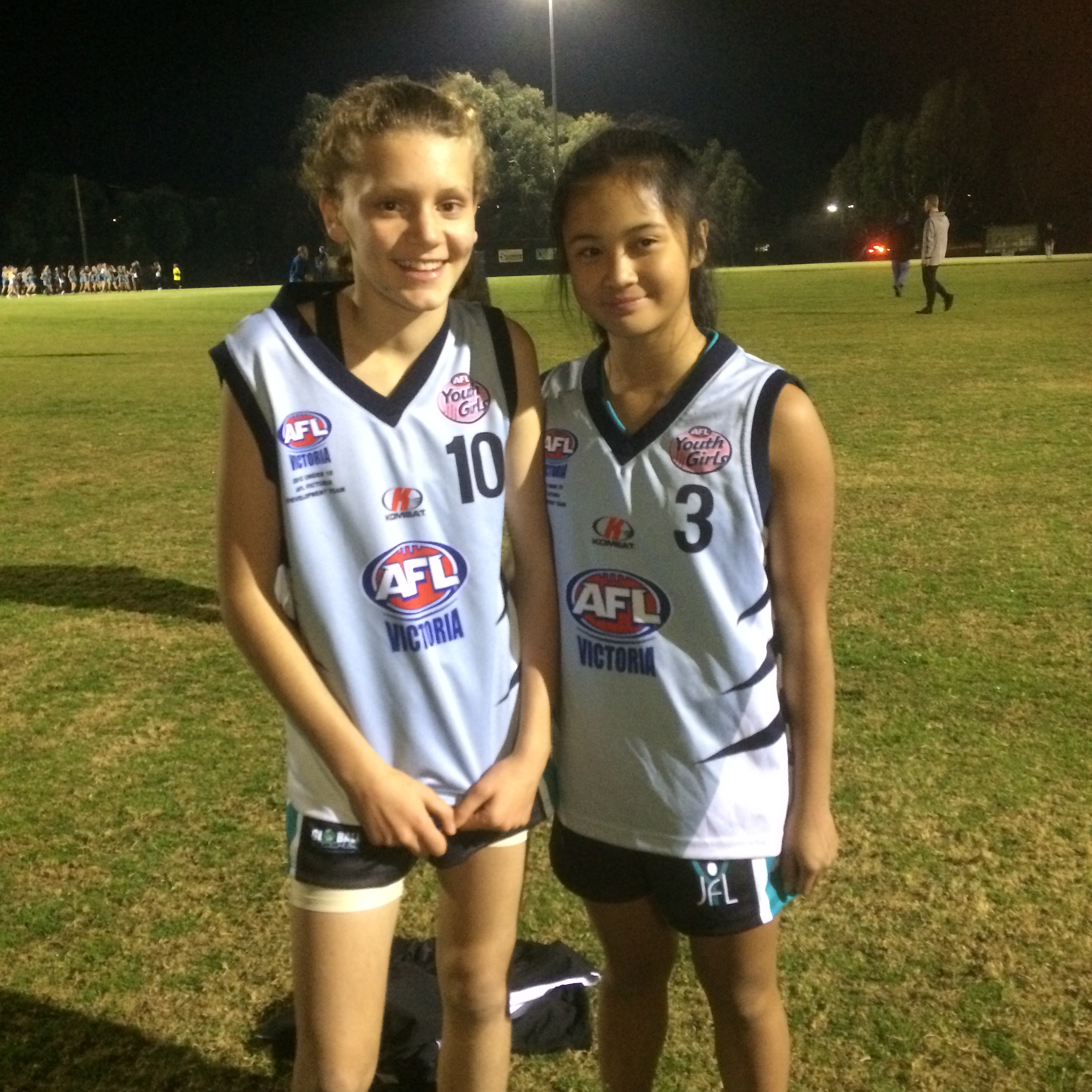 Well Done Maddi and Sara!!
Send your 50/100/150 milestone information, photos and anecdotes to [email protected].