YJFL Presentation Night Accolades
August 30, 2018
On the 28th of August, the Yarra Junior Football League held their annual Presentation Night at The Centre Ivanhoe.
We were very proud to have a number of our FJFC members recognised on the evening.
AFL Victoria Coach of the Year Nominations
Since 1989 the Victorian AFL Coaches Association (AFCA) has been recognising community football coaches for the significant role they play in the development of clubs, individual players and teams. The AFCA Coach of the Year Awards are designed to recognise coaching service and excellence in five categories – Auskick, Junior Club, Female, Youth and Senior – with each AFCA regional branch awarding coaches in these categories for their efforts annually.
We are very fortunate to have more than 80 top notch coaching staff dedicated to developing our FJFC players through season 2018. The YJFL has recognised two of our coaches in particular as nominees in the AFCA Coach of the Year awards. We wish Brett Munro and Matty Drew all the best after being nominated as finalists.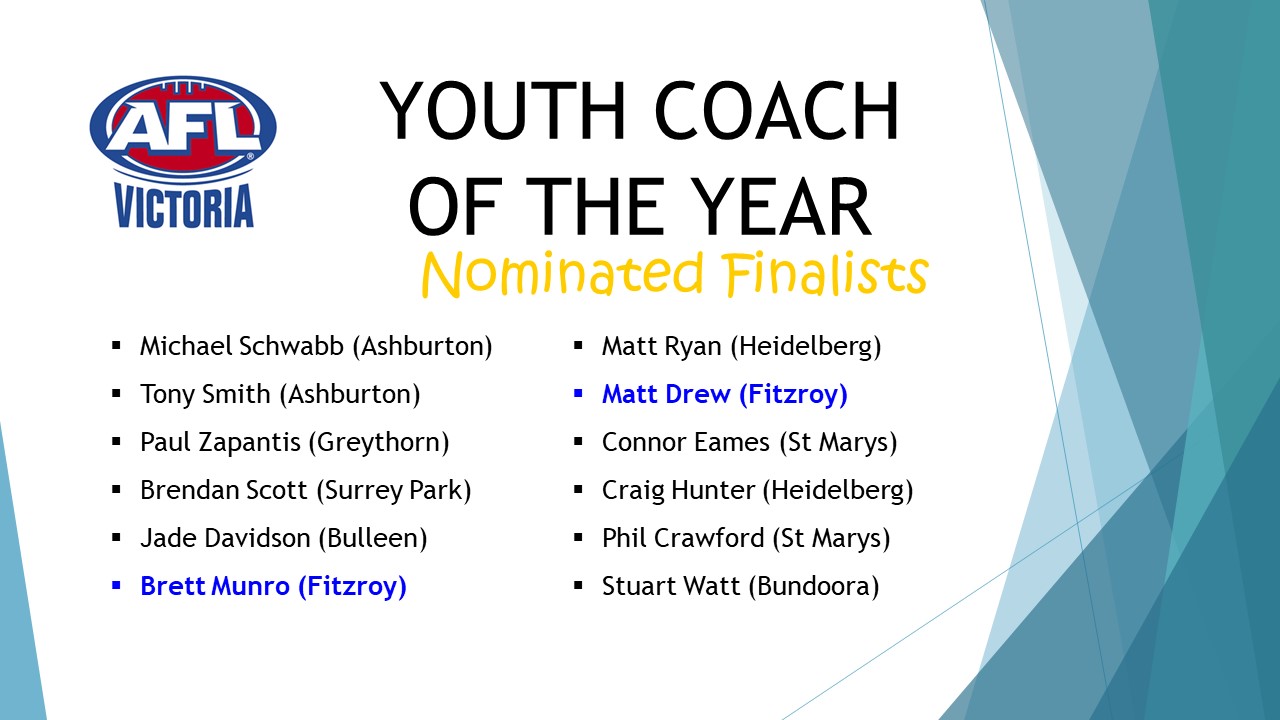 Peter Johnston Medallists
Congratulations to Harry Broderick and Hussan Hussein who each received a the Peter Johnston Medal recognising their performance in the Victorian Metropolitan Junior Championships.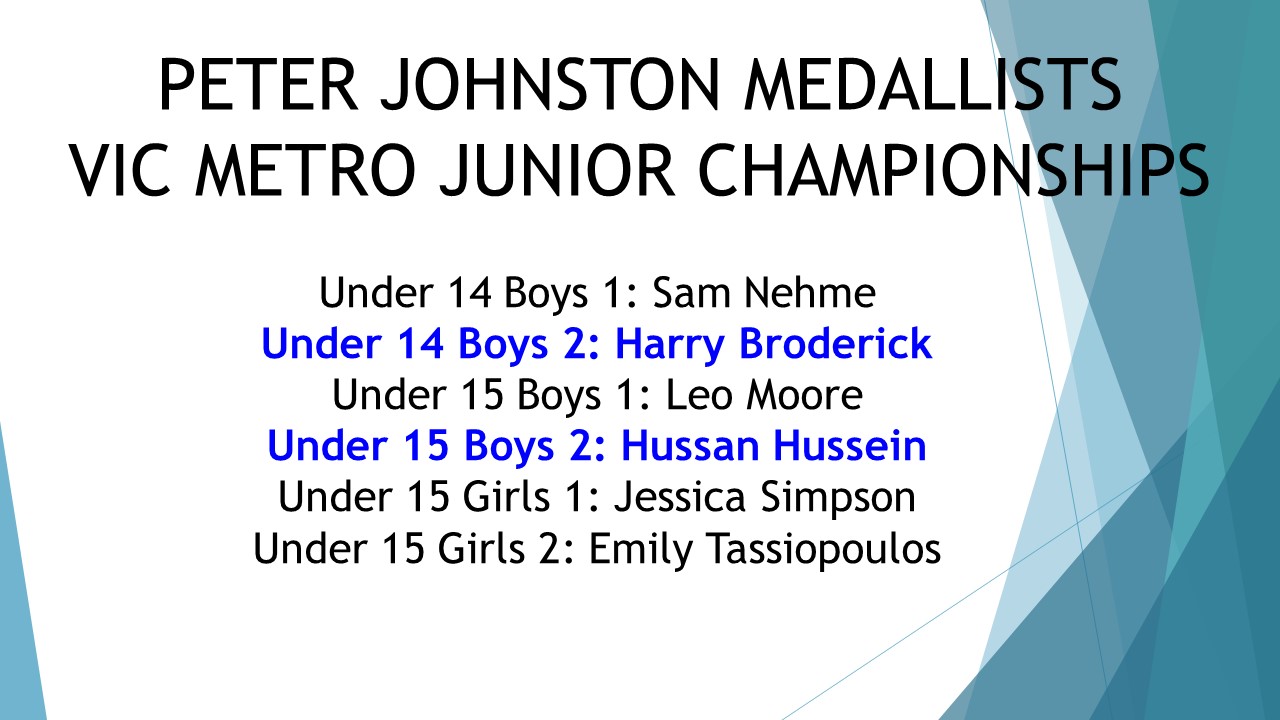 Northern Knights Rising Star
Congratulations to Josh Ward who received the Northern Knights Rising Star Award at the YJFL Presentation Night, presented by Jason De Vincentis, Northern Knights Football Administration Officer.