Contacts
Coach: Nate (Otis)
Assistant Coach: Geoff (Hamish)
Team Manager: Merv (Louis)
Trainer: Belinda (Will)
Trainer: Sharon (Oscar)
Trainer: Danielle (Jensen)
Runner: Mark (Raf L)
Team Page Editor: Merv (Louis)
The Team
1 Oscar
2 Seb
3 Louis
4 Hamish
5 Luca
6 Sandy
7 Mitchell
8 Tom
9 Otis
10 Charlie
11 Elliot
12 Evan
13 Jonah
14 Harry
15 Jude
16 Miles
17 Benji
18 Raff W
19 Raf L
21 Samuel
22 Jasper
24 Jensen
25 Fin
26 Will
27 Gabriel
29 Fionn
2021 End of Season Team Presentation
23 September 2021
It was fantastic to have our final catch up with the team to celebrate the end of the 2021 U11's season. Ideally this would have been face-to-face, over pizza and involve an epic 'Parents vs Kids' footy match… however this was unfortunately not possible. So Zoom was the next best thing!
Coach Nate and Assistant Coach Geoff expressed their praise for the kids' growth and development through the course of the season, which culminated in a Top 4 finish and Finals in a normal year. It was great to hear the highlights from the coaches and re-live those great times that the short 2021 season provided us.
Four special awards were announced, with the Best & Fairest count being a very even affair. In the end, Sandy took home the honours with the most votes from coaches and parents, closely followed by Oscar. Well done boys for your ripper first year of footy! Gabe won the Coaches Award for his amazing year that kept getting better and better, and Raf was awarded Best Club Person for his awesome teamwork, support, leadership and values.
Can't wait for 2022!!!
2021 Best & Fairest – Sandy
Awarded to highest vote of total combined best & fairest votes as given by the coach and parents for the home and away season
2021 Best & Fairest Runner Up – Oscar
Awarded to second highest vote of total combined best & fairest votes as given by the coach and parents for the home and away season
2021 Coaches Award – Gabe
Awarded to player who has made the most individual continuous improvement / contributions to their football development and skills through the season
2021 Best Club Person – Raf
Player who displays and lives our Club culture and values – Teamwork – Respect – Fun, both on and off the field, attends training sessions, who puts team first and leads by example (not necessarily in the leadership group), a consistent contributor and one who encourages their team mates
(Photo: Sandy and Oscar)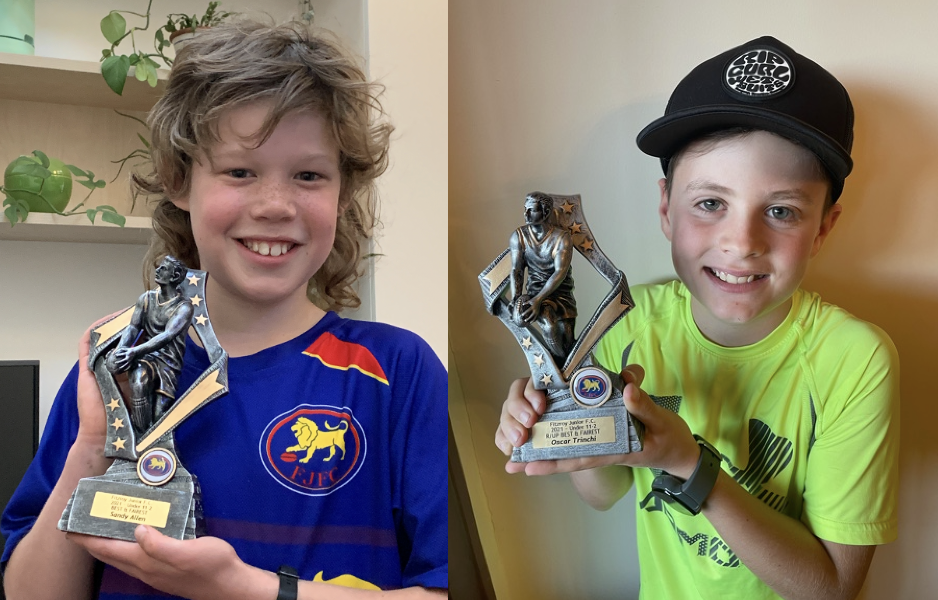 (Photo: Gabe and Raf)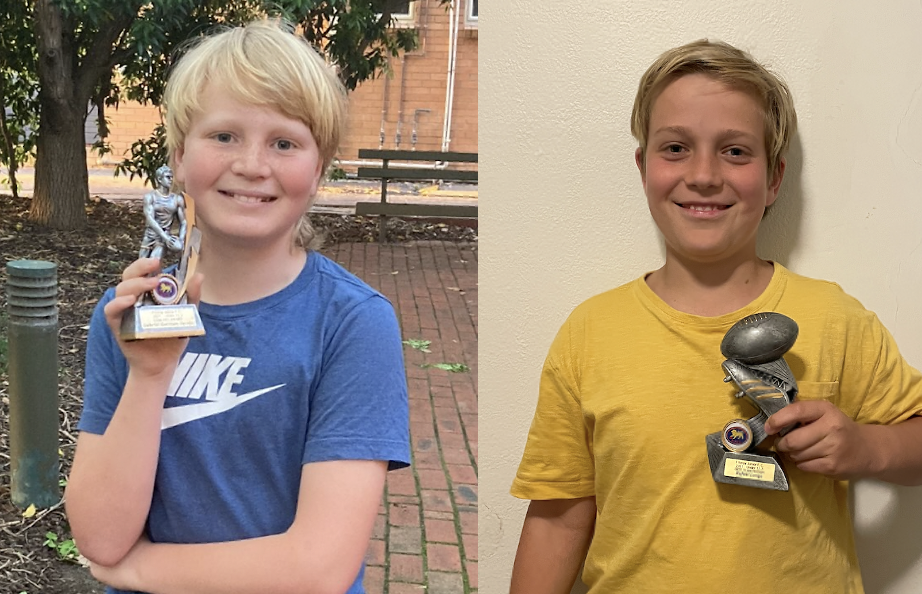 Top 4 Finish!
2 September 2021
Woo Hoo! Top 4 finish on the ladder and we would have played Finals if Covid didn't get in our way.  What a great effort by the kids to end the season so strongly. We weren't able to play a full season, but we were able to play 10 fantastic games, develop skills and friendships, and squeeze into the Top 4. Looking forward to a ripper 2022 season! Congrats boys 🙂
.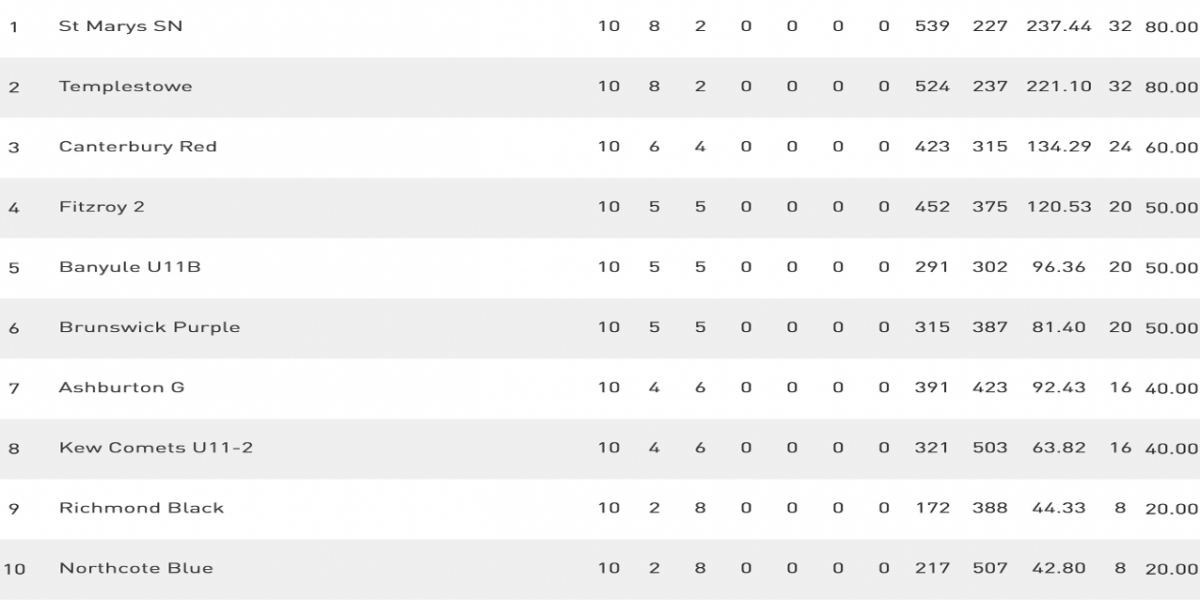 R12, R13 & R14: Fitzroy vs DELTA
8, 15 & 22 August 2021
Games cancelled due to Victorian Lockdown #6. On a positive note, the kids have been training their hearts out in recent times on Wednesday nights! Great to see full attendances pretty much every week 🙂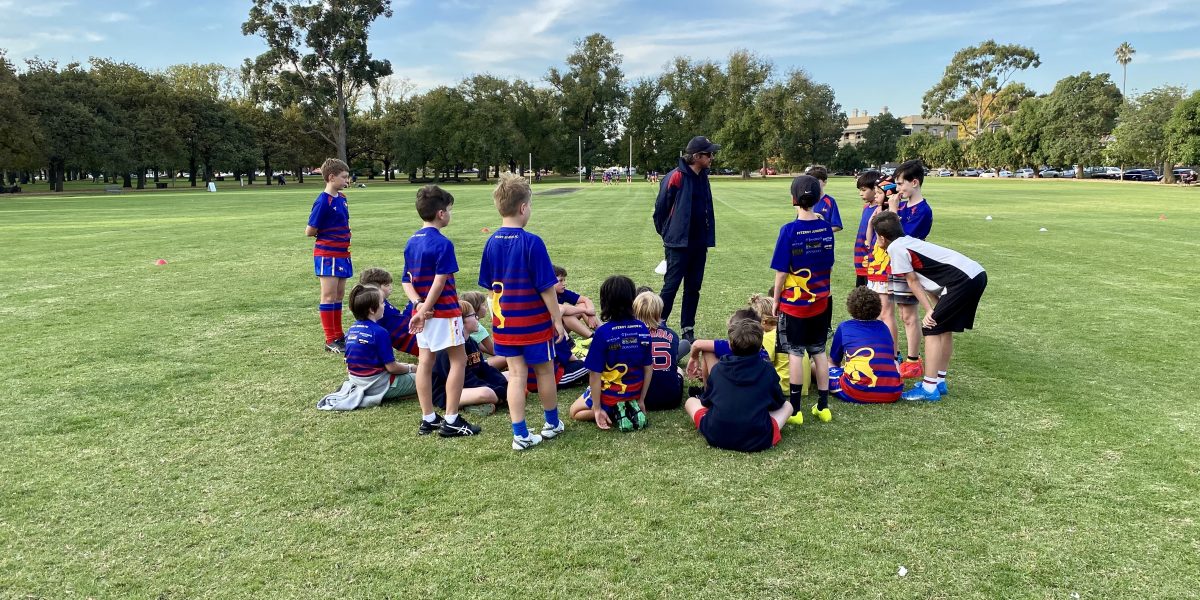 R11: Fitzroy vs Kew
1 August 2021 – Fitzroy 6.12.48 vs Kew 0.2.2
Inspiring win by the Roys! Great to be back playing footy, after the two week Covid lockdown. From the first siren, the boys were out of the blocks fast, hard at the ball and playing as a team. Great to see the kids run all day and apply their unrelenting pressure to notch up a well deserved win.
.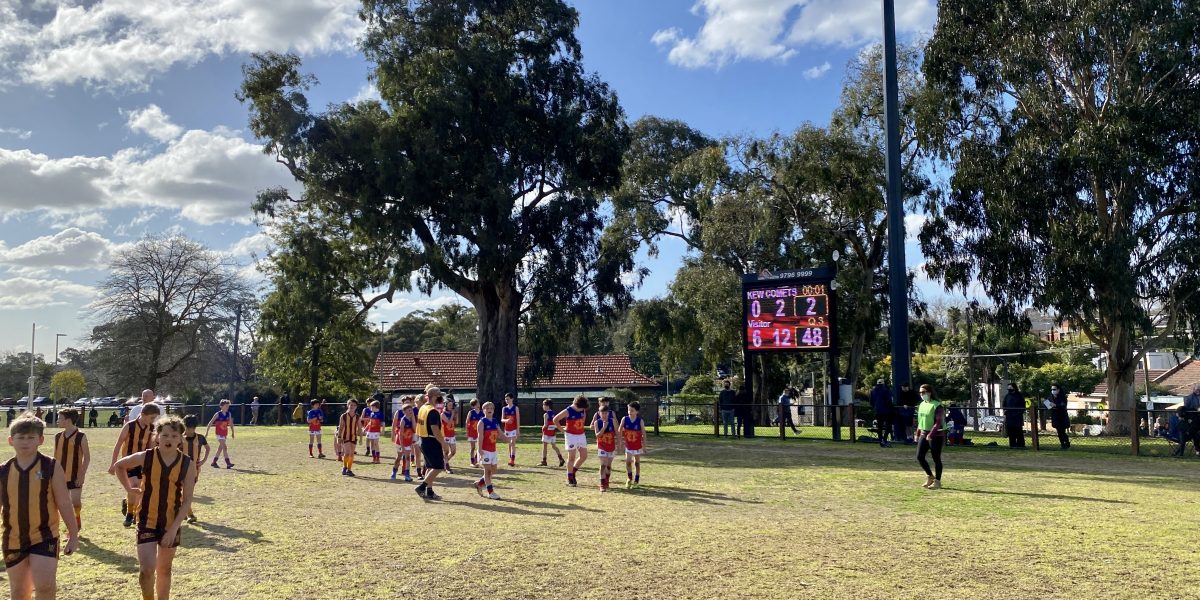 R11 & R12: Fitzroy vs DELTA
18 & 25 July 2021
Lockdown (and Chuck Norris) strike again! This time the dreaded Delta strain, coming to us via our northerly neighbours. No games against Kew Comets and St Mary's 🙁
.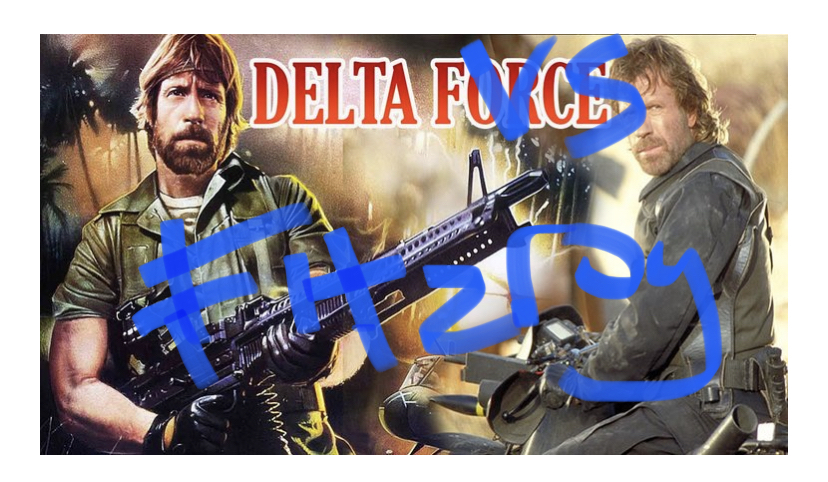 R10: Fitzroy vs Richmond
11 July 2021 – Fitzroy 6.11.47 vs Richmond 2.3.15
An awesome game by the Roys! A week off for school holidays and no training did not deter the kids. The Roys started well, going into the major break with a slight lead. The third quarter was more of the same, a tight arm wrestle between the two well matched teams. In the final quarter, the Roys burst away slamming on four unanswered goals to take the win. Another impressive four quarter effort by the boys! And the team song was sung with lots of gusto!
.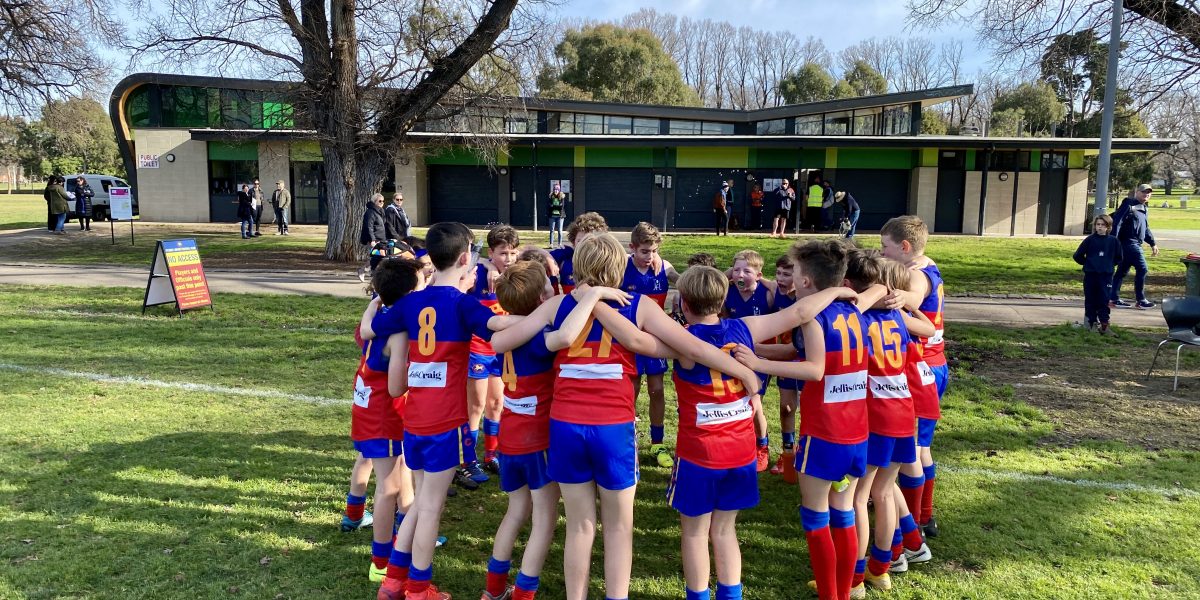 'R8 Makeup': Fitzroy vs Northcote
27 June 2021 – Fitzroy 7.14.56 vs Northcote 1.11.17
What a game! Fantastic four quarter effort by the boys, running and tackling hard all game. Great to see the kids revved up… must have been the fire up speech from Coach Nate (photo below) and/or the tackle bags at training during the week. A well deserved win for the Roys against local rivals Northcote.
.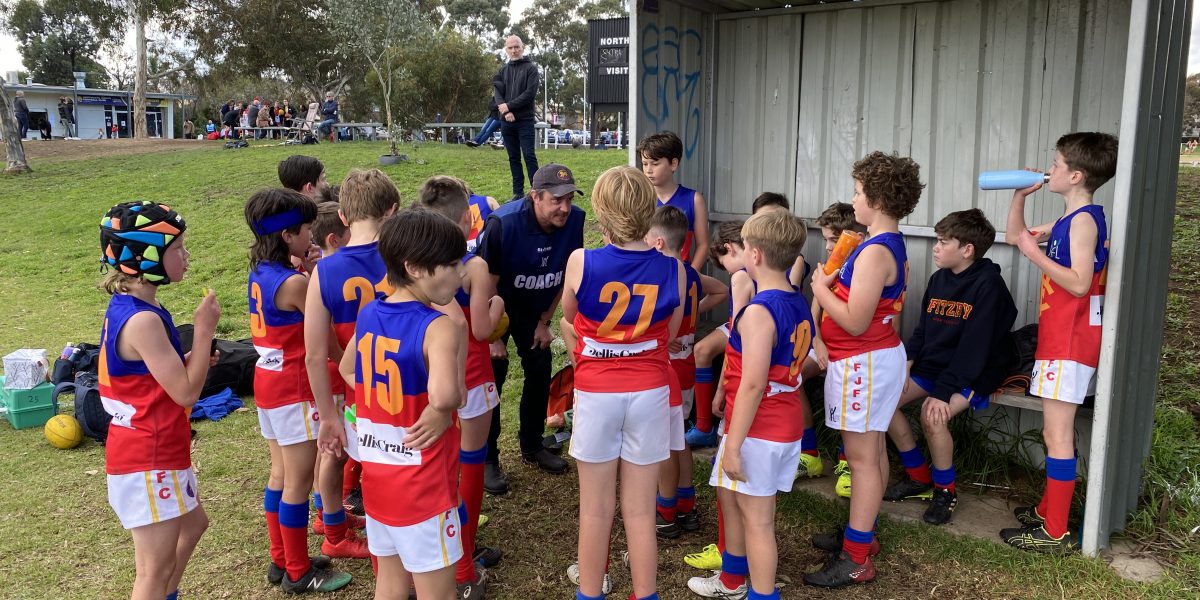 R9: Fitzroy vs Templestowe
20 June 2021 – Fitzroy 5.7.37 vs Templestowe 7.11.53
Good to have footy back after three weeks off. The Roys started well and great to see Raf return after his finger injury! The game was evenly poised after three quarters, a tough arm wrestle by both teams, throughout the day. In the end Templestowe finished on top, grinding out the win.
.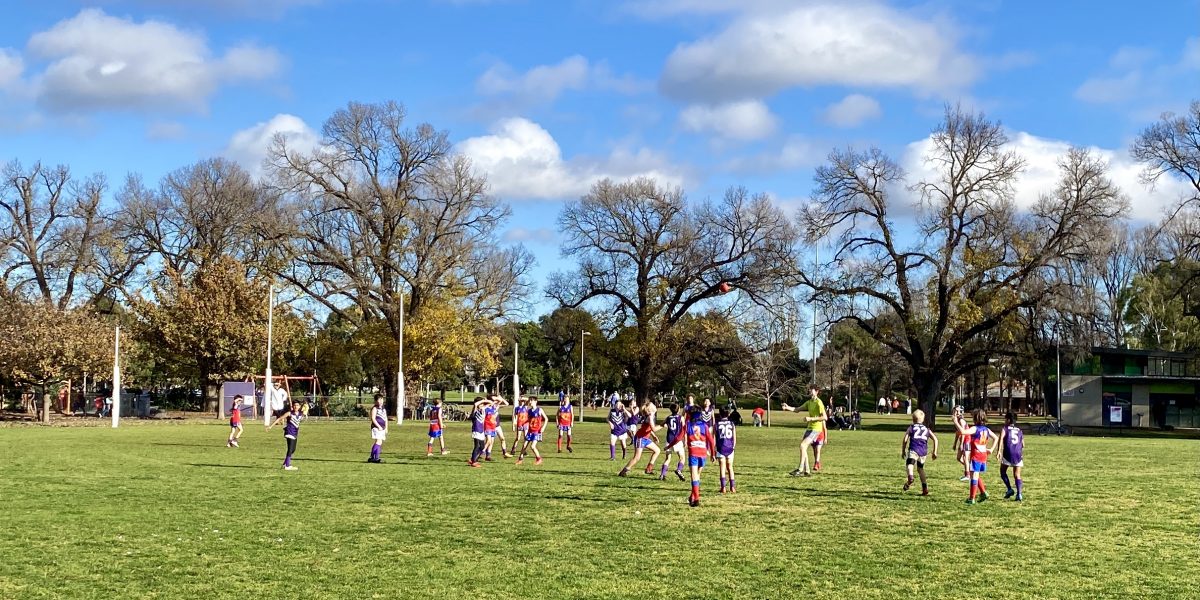 R7 & R8: Fitzroy vs COVID-19
30 May & 6 June 2021
COVID lockdown across Melbourne for the 30 May and 6 June, meant no footy for the kids. However, it looks like some folks have been having fun down at the Deep Rock Rd footy ovals!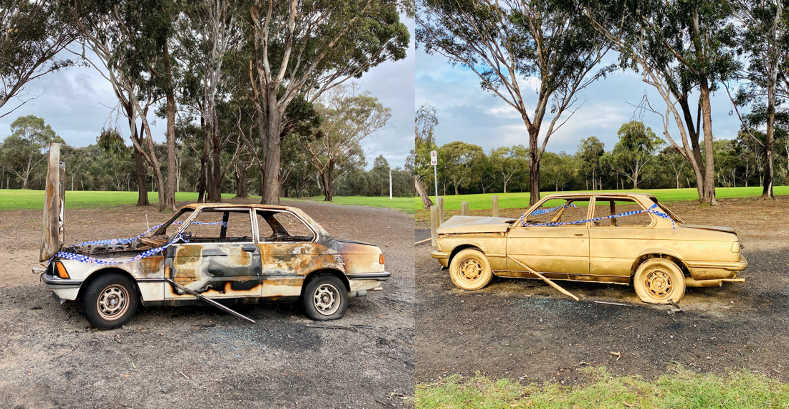 R6: Fitzroy vs Brunswick
23 May 2021 – Fitzroy 6.1.37 vs Brunswick 7.13.55
The local derby against Brunswick Dragons was a great game! The Roys started well, ahead at the first three changes. However, the Dragons finished on fire, slotting a few late goals to seal the game. (Photo: Johnny (Miles) – Full attention from the boys when Geoff, the assistant coach, presents the team positions)
.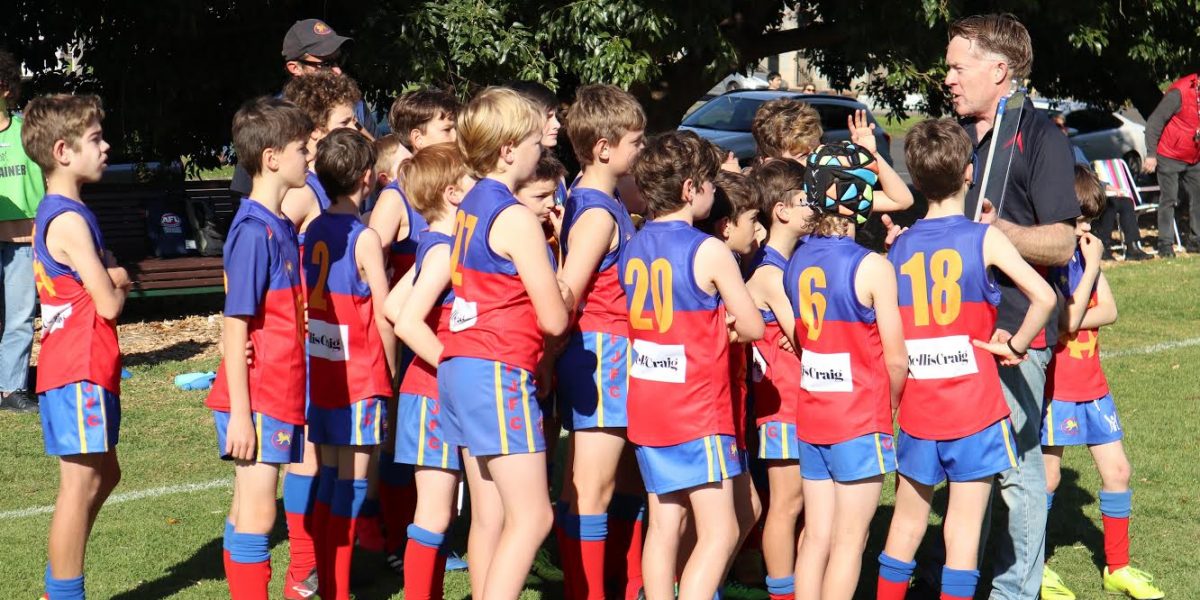 R5: Fitzroy vs Ashburton
16 May 2021 – Fitzroy 7.5.47 vs Ashburton 8.5.53
Wowser, that was another close one! Ashburton jumped out of the blocks quickly and slammed down a 4 goal first quarter. Our boys were up for the contest and came back hard through the 2nd, 3rd and 4th quarters. Unfortunately we ran out of time, with Ashburton winners by 6 points. Great effort by the Roys, with no bench today as we had 8 kids out.
.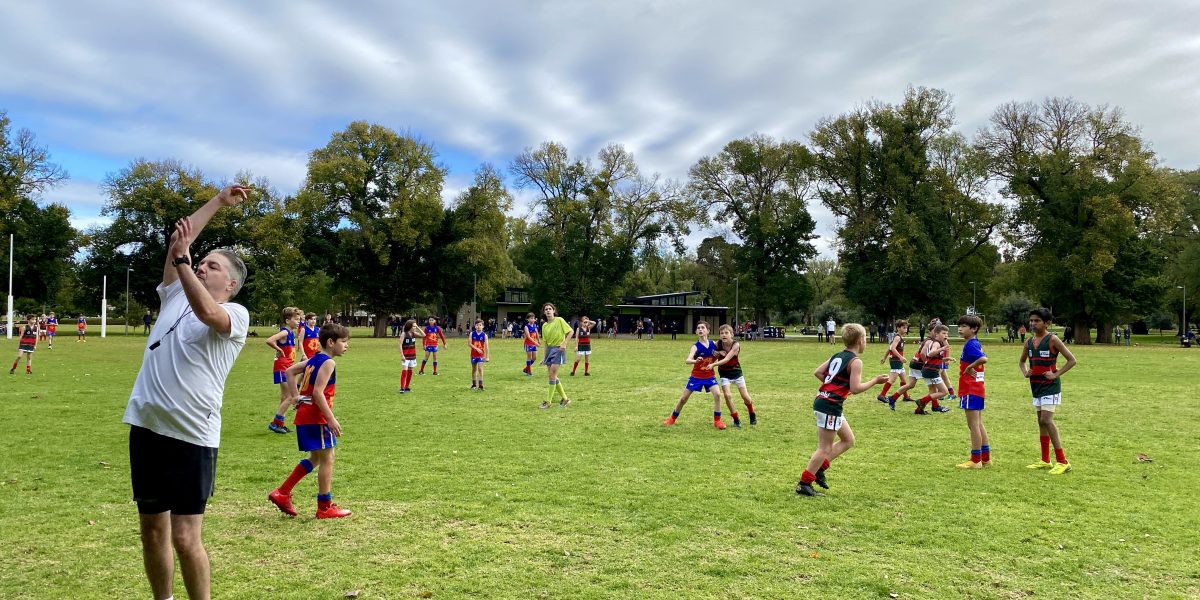 R4: Bulleen Templestowe vs Fitzroy (Mother's Day)
9 May 2021 – Fitzroy 6.5.41 vs Bulleen 5.5.35
Mother's Day round and the boys delivered a hard fought win for the mums! The Roy's had the lead early, but Bulleen Templestowe stepped up a gear and came back. With the scores even through the last quarter, the boys were able to snag a goal right at the end to grab the chocolates for the day. Go Roys! Go Mum! That was a tough battle.
.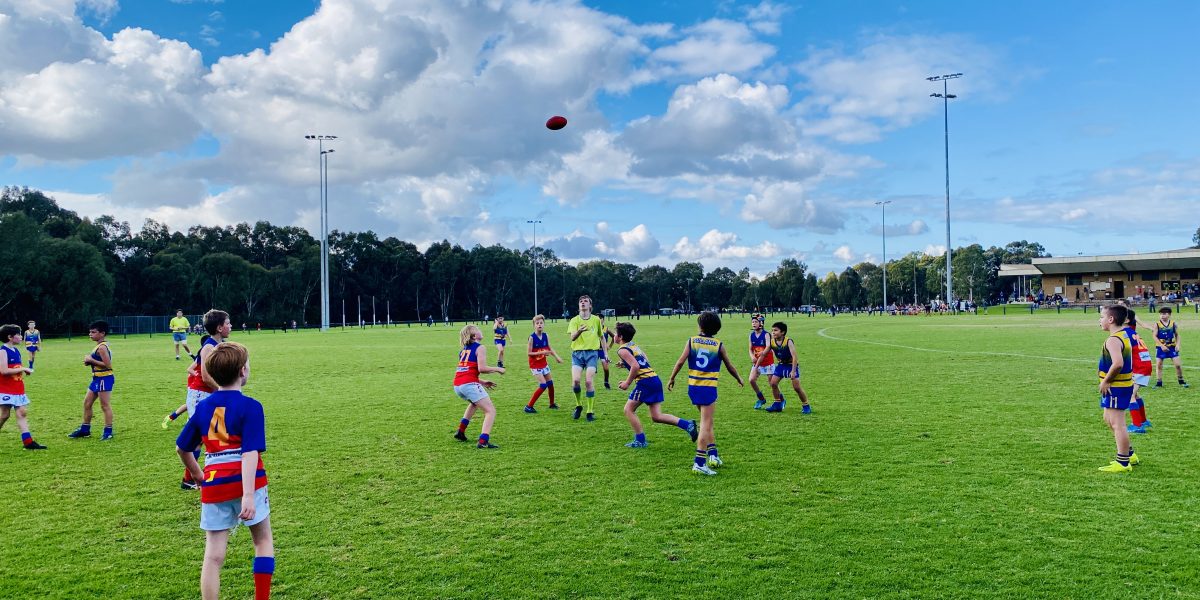 Training, training, training! HBTY
We love training. It's a time to practice, learn from the coach and each other, and to have a good time. It's also a great time to sing happy birthday too! It's Otis' birthday and the boys are celebrating and getting around him. Gotta love these kids and living in the moment 🙂
.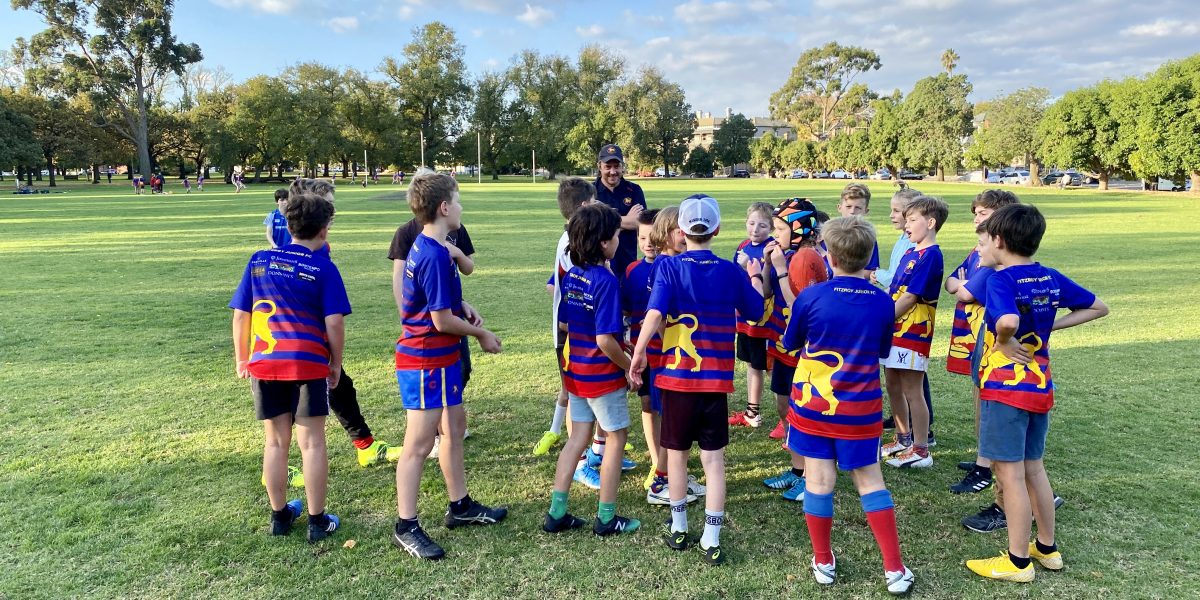 R3: Macleod vs Fitzroy
2 May 2021 – Fitzroy 3.3.21 vs Macleod 24.13.157
First away game this season at Macleod. Tough day for the boys against a mighty team. Great to see the boys play with their heads held high all day and put on 3 goals in the last quarter. In fact, we were the first team to score a goal against Macleod. Great effort! (Photo: Johnny (Miles))
.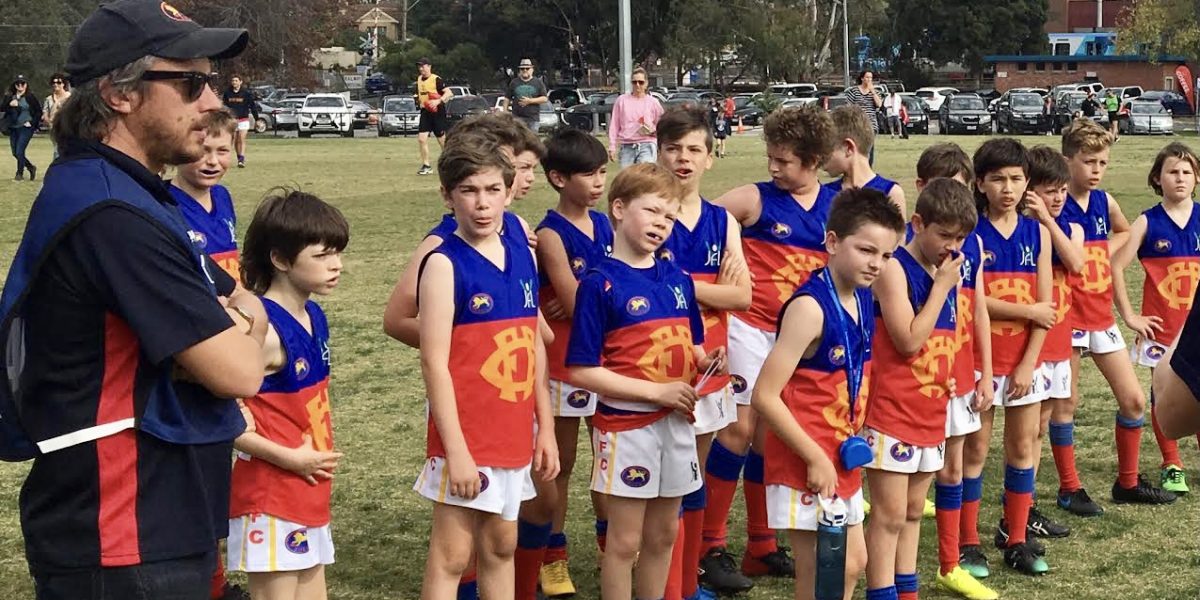 R2: Fitzroy vs Templestowe (ANZAC Day)
25 April 2021 – Fitzroy 8.8.56 vs Templestowe 10.5.65
So close! The team showed a lot of grit and determination to turn around a 22 point deficit, to then lead in the last quarter. Great game, but unluckily we were pipped at the last post.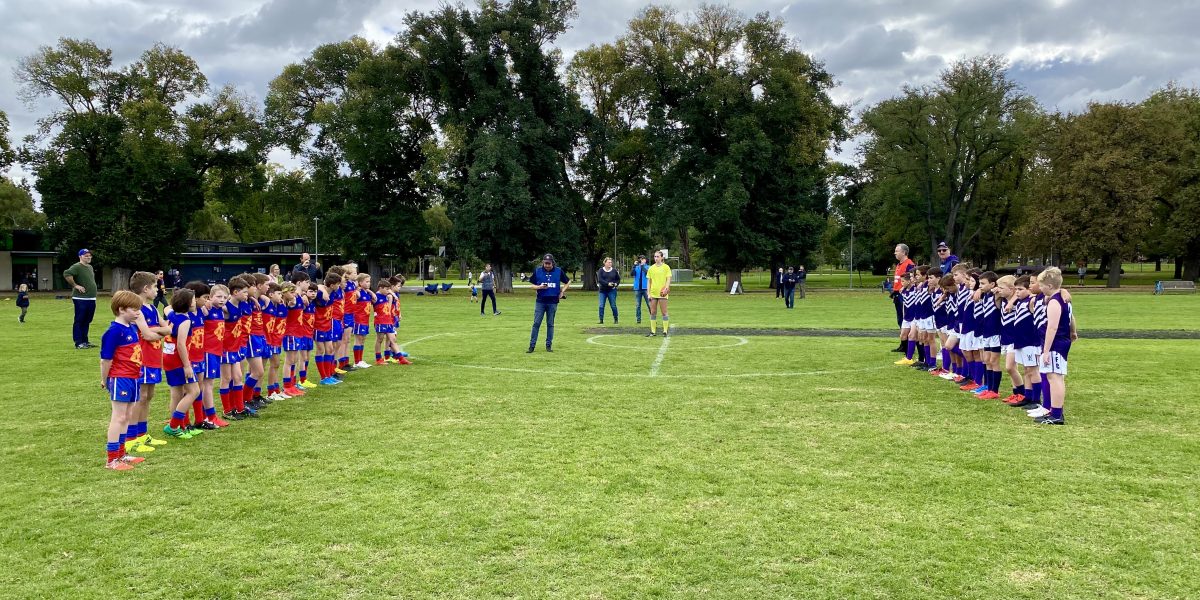 R1: Fitzroy vs Northcote
18 April 2021 – Fitzroy 9.8.62 vs Northcote 5.5.35
Huge come from behind win for the team! We didn't trouble the scorers in the first quarter, but halfway through the second quarter, and for the rest of the game, we went bang, bang, bang!!! After nearly two years off, the boys showed they still have it.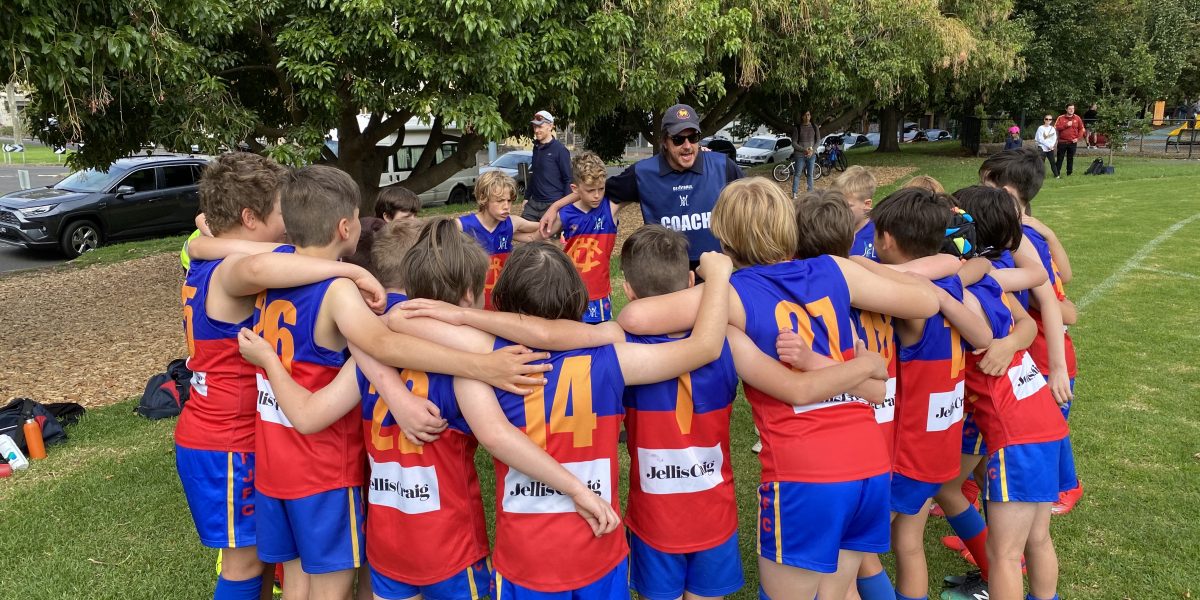 The 2021 Season is here!
Introduction
Footy is back! Yay! We have ripper pack of kids, many from the 2019 U9's, some from U10's last year who unfortunately didn't play a game, and several new faces in 2021. It's going to be an awesome season. GO ROYS!