Contacts
Coach: Phil Murdoch
0412 569 896
Assistant Coach: Molly Eastman
Assistant Coach: Ben Murdoch
Assistant Coach: Bea Laufer
Team Manager: Greg Cardin
0425 863 386
Trainer: Tim Darby
Trainer: Elizabeth Reid
Team Page Editor: Craig Stephens
[email protected]
ROUND 8 WRAP – FITZROY 7.6=48 V's SURREY PARK 8.10=58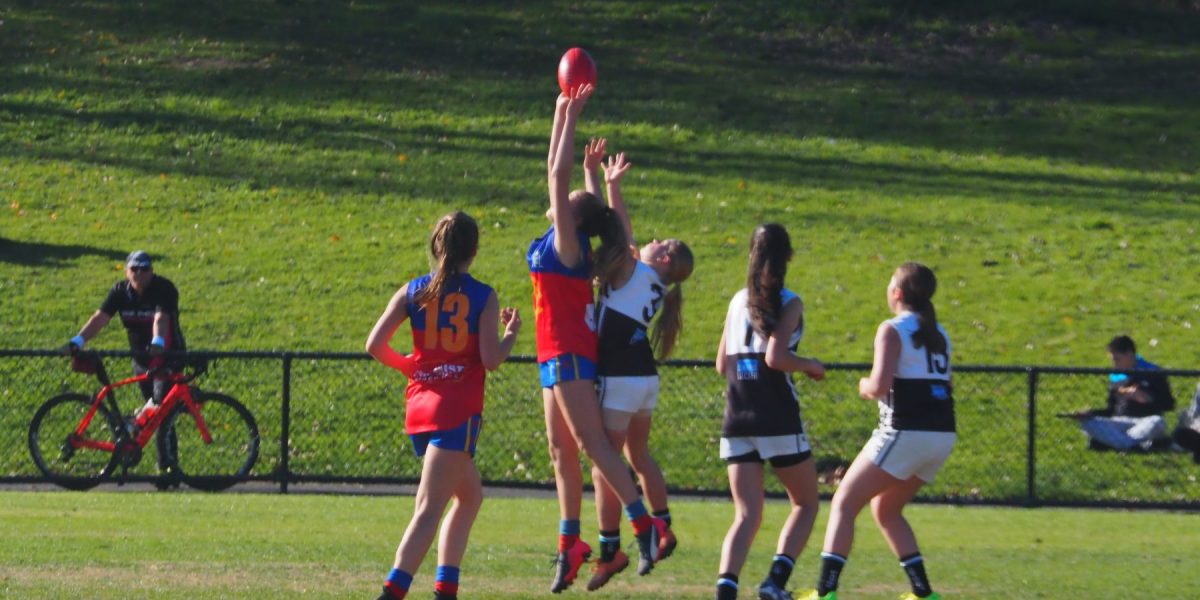 Development Benchmark
A close game of football that set a benchmark for what is required to win a game.
Growth Points:
Working in numbers to support each other
Kicking to a target
Pressure on opponents
Learning/Improvement Points:
Need to stick tackles particularly those faster more agile opponents – "watch their hips"
Being more reactive defensively when the ball gets turned over
Midfield being accountable for opponent running into their forward line
Second efforts at the contest.
Kicking wider to boundary from kick-outs
 Special Mentions:
Stella's agility on the last line of defense
Georgie and Astrid's prior efforts resulting in goals
Ali's and Georgie's strength and bodywork around the ground
Top six performances by Katia, Sadie, Alice, Pascale, Lydia and Georgie
Katia with a bag of 5 goals
Pascale with 2 goals 3 weeks in a row
Ella back from injury
Bens to ability to communicate – even with concussion.
Wishing a speedy ankle recovery for Charlotte
Bea talking the importance of game preparation and focus at training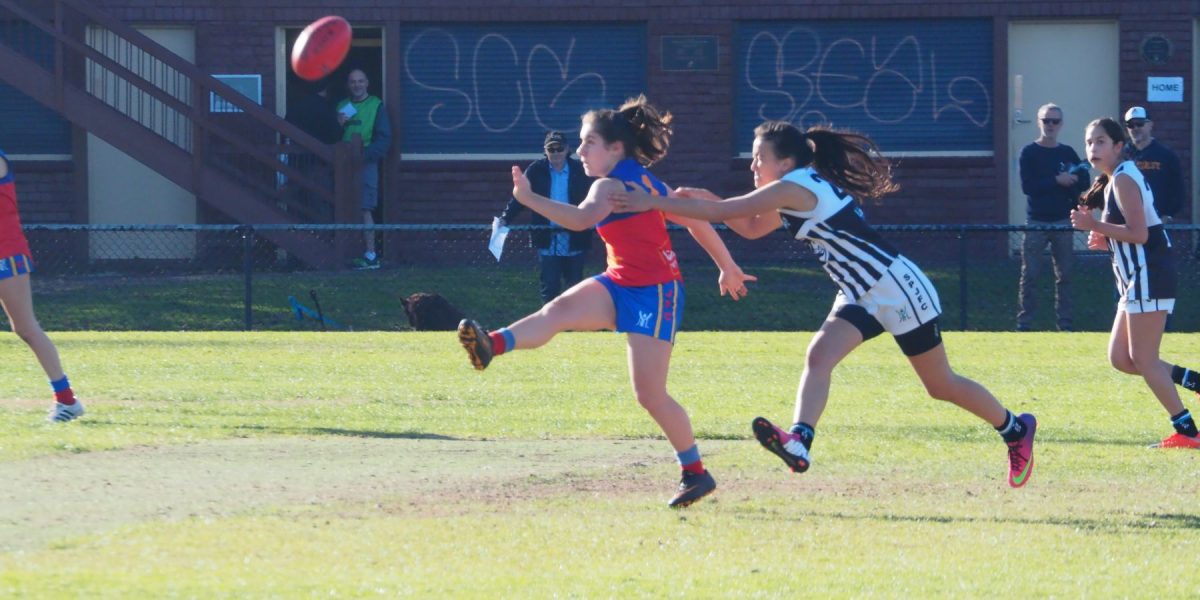 More photos here
Next Weeks Game V's Preston Bullants
Preston City Oval 3.00pm
Go Roy Under 16 Girls
ROUND 7 WRAP – BRUNSWICK 2.11=13 V's FITZROY 5.4=34
Belief
Growth Points:
Our girls now have a belief that they can play football both personally and as a team
Determination at the contest
Pressure on opponents
Ground ball was a focus and was much improved
Defensive rebound from half back line
Learning/Improvement Points:
Work in numbers to support each other
Plenty of forward entry that didn't lead to goals – too clogged up
Kicking
Looking forward and kicking to a team mate
Team communication – "Your hot", "your free", "pick up that player" etc.
Special Mentions:
Pascale, Sadie and Ali having their valuable input during the breaks.
Mollie's mark and her determination for the ball
Ruby C's marking in her hands
Astrid's tackles and shepparding.
Ben's move to put Charlotte into the forward line in the last quarter resulting in an immediate goal and putting the game out of reach.
Anna imposing herself on the contest and growing in confidence.
Delia's mark, then her kick on the run and her overall last quarter
Lydia, Rebecca, Anna and Andi's rebound from the half backline
Top six performances by Rose, Sadie, Nina, Pascale, Nina Charlotte and Katia.
Katia with 2 goals and 2 assisted goals
Pascale with 2 goals in successive weeks
Ruby F for turning up to the game
Wonderful parent turn out for a sunny winters afternoon
Belief becomes the norm in expecting to improve
ROUND 6 WRAP – FITZROY 9.14=68 V's PARK ORCHARDS 7.9=51
ROUND 6 WRAP – FITZROY 9.14=68 V's PARK ORCHARDS 7.9=51
Good Sports
Growth Points:
• Good Sports – Having only 10 fit players, 20 of our girls filled in for Park Orchards and wore it like a badge of honour.
• Starting to take the ball in the hands
• Looking ahead for teamate
• Forming the wall when ball goes into the forward line
Learning/Improvement Points:
• Midfielders to get back in defense on opponent
• Ground ball works
• Sticking tackles
• Helping/support each other with numbers at the contest
• Steady with kicking rather than rush
Special Mentions:
• Ruby Forsmann's fortitude waiting for and ambulance with her broken collarbone.
• All those that helped and comforted Ruby while waiting for the ambulance.
• Joe Johnson medal presented to Pascale who demonstrated "Endurance, Tenacity ,Courage, Loyalty and Pride"
• Mollie's first ever goal.
• Lydia's first ever goal.
• Jael's first ever goal.
• Rose's first ever goal (for Park Orchards)
• The 15 players that had to defend our lead in the last quarter and in particular Andi.
• Jael's kicking on the run
• Top five performances by Sadie, Charlotte, Pascale, Nina and Katia.
• Katia with 3 goals in successive games.
• Rebecca's chase down tackles.
Photos on Flickr
• Click on: https://www.flickr.com/…/126641614…/albums/72157684312908736
• Relevant comments made on photos – feel free to add your own comment.
• Thanks to Craig Stephens
Continue your efforts and intensity at training to determine how far you go.
Next Weeks Game V's Brunswick
Ransford Oval Park Street, Parkville 3.00pm
Go Roy Under 16 Girls