Contacts
Coach: Jon Armstrong
0432 596-312
Assistant Coach: Stewart Denmead
Team Manager: Katherine Dean
[email protected]
Trainers/COVID Officer: Catherine Edgar, Doug McClurg, Cath Ferla
Team Page Editor: Helen Kooloos
[email protected]
Team Photographer: Brigid Tram
[email protected]
The Team
Evie 3
Harper 4
Eve 5
Amelia 6
Stella 7
Polly 8
Charlotte 9
Phoebe 10
Kitty 12
Mia 13
Tessa 14
Belinda 15
Ada 16
Lily 17
Zosia 18
Lila 19
Queenie 20
Catherine 21
Isla 22
Abigail 23
Elizabeth 24
Maddie 26
Florence 27
Zara 28
Round 3 - Brunswick vs Fitzroy - 2 May 2021
Fitzroy 5.12.42 def Brunswick 1.5.11
Captain Tessa led the team on to Brunswick's Gillon Oval, a wide ground with plenty of room to move. Abigail returned for her first game of the season, on a warm and windy day.
Back to basics at training paid off, with the ball living in our forward line for much of the game. The tricky wind affected our accuracy, but the scoreboard kept ticking over. There was good ball movement through the middle of the ground, including some quality bouncing.
The goals were spread around, a demonstration of that all important element: teamwork. We saw powerful tackles, desperation in the packs, and looking for and supporting each other. For most players it was their first ever win, and the song was belted out with gusto.
Goals: Zara 2, Belinda 1, Eve 1, Evie 1.
Round 2 - Fitzroy vs Banyule - 25 April 2021
Captain Amelia led the team on to Alfred Crescent for the ANZAC Day clash against Banyule. Kitty and Eve returned for their first games of the season.
From the opening bounce it was evident that Banyule were in the wrong division, and sure enough, they were moved up to Gold the following week. But our girls stayed in good spirits throughout and tried their hearts out. We observed that some of the smaller girls showed that you can tackle anyone, no matter how big. And Banyule are big.
A special moment occurred when Queenie kicked into the forward line, swept down the field, collected the ball again, and goaled. Queenie to Queenie for a goal. Nice one.
Goal: Queenie 1.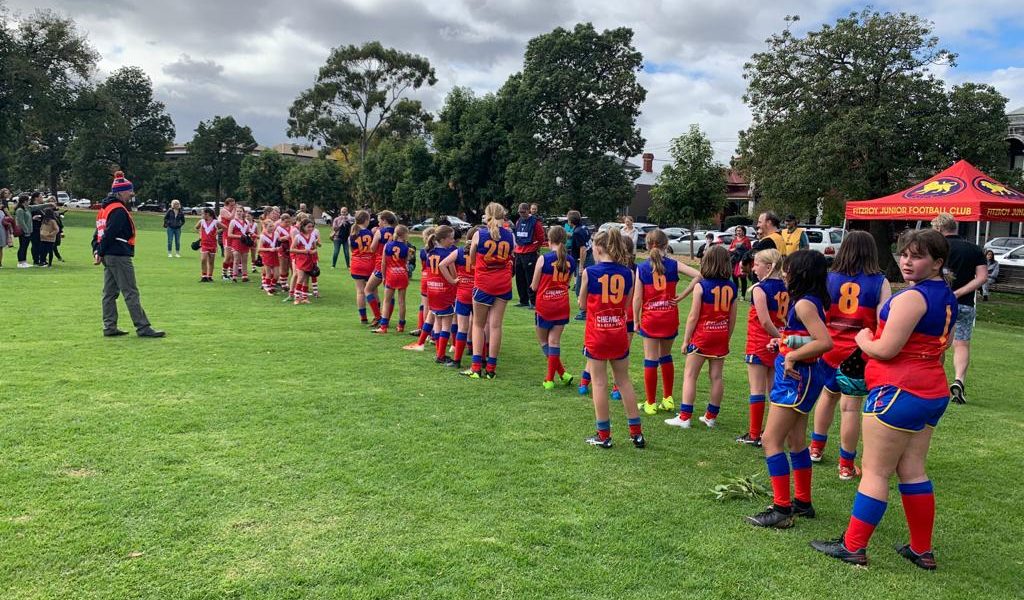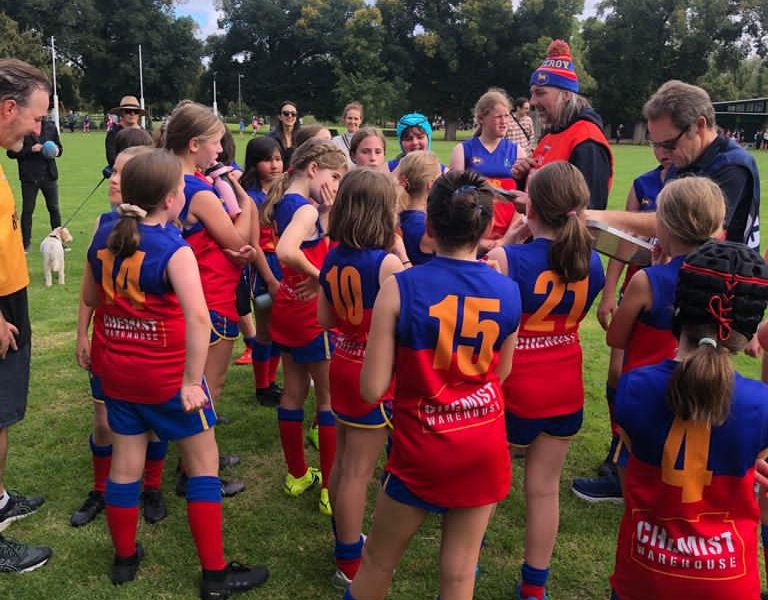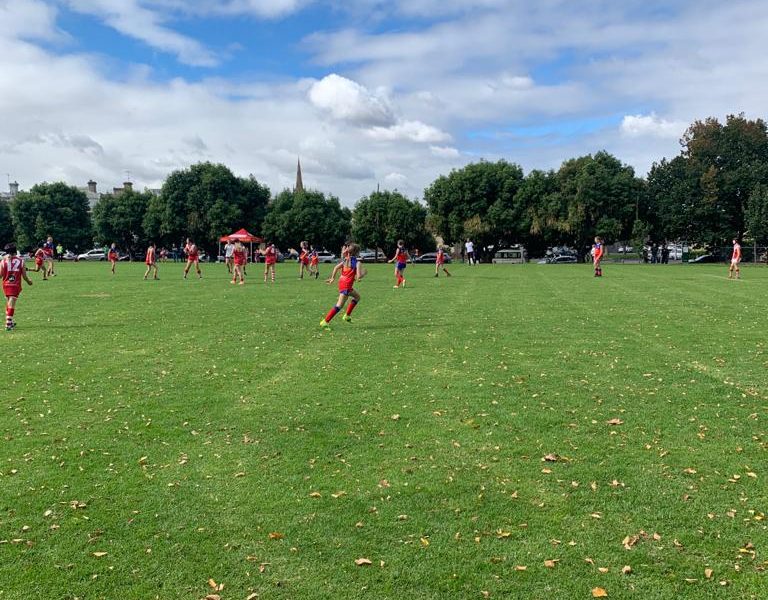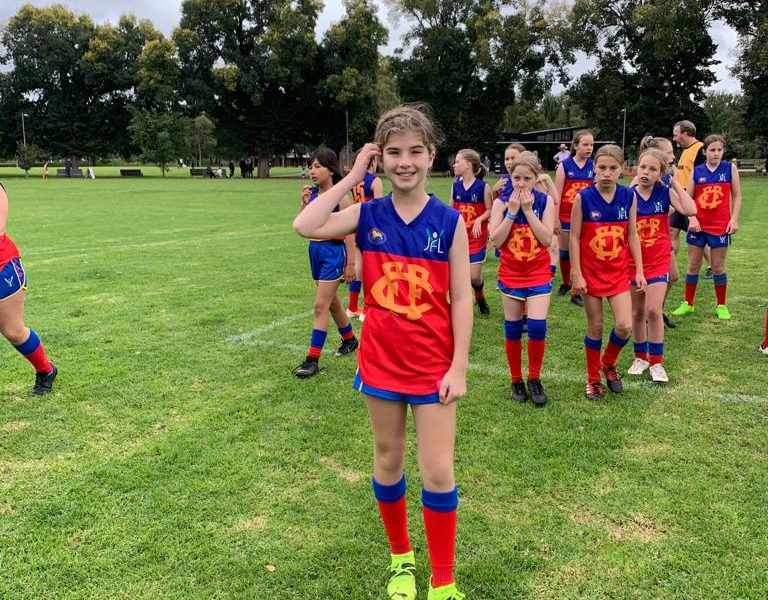 Round 1 - Fitzroy vs Warrandyte - 18 April 2021
Fitzroy 5.4.34 def by Warrandyte 6.10.46
Captain Mia led the team on to Alfred Crescent, with 14 girls playing their first ever match:
Evie
Harper
Amelia
Stella
Polly
Phoebe
Mia
Tess
Belinda
Lily
Queenie
Catherine
Maddie
Florence
Ada (first game for Fitzroy, ex Darebin Falcons)
Isla kicked the first goal of our season, while Zara snagged four – three in one quarter. Aided by some slick ball movement from defence and midfield.
We were in front at the final break, but Warrandyte came home strongly to win a hard-fought victory. We look forward to meeting them again when we can turn the tables.
Goals: Zara 4, Isla 1.