Coach Development Subcommittee
It's with great pleasure I'm delighted to announce a revamped Coach Development Subcommittee structure and welcome some brand new members to help guide and develop our wonderful coaches throughout the 2018 season.
FJFC is in a great position, and the evolution of Coach Dev is something that really sets us apart from every other club. Having the resources to help and develop our coaches is something we don't take for granted, and tapping into the experience of the people we know and trust is super important to maintain the standards we aspire to.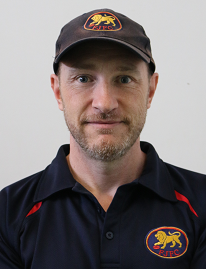 Matt Drew
FJFC Coaching Director
With 31 teams for the 2018 season, helping us this year are:
Coach Director: Matt Drew
Coach Coordinator: Inger Pearce
Senior/Colts: Darren Oliver (Colts Chairman of selectors)
Senior/YG-U16G: Maree DeBont
U15: Paul Harris
U14: Ben Dooley
U13: John Ramshaw
U12: Bernie McMullen
U11: Keli Symons
U10: Adam Noel
U9: Ben Harrison
What does Coach Dev do?
Assist with coach appointments
Age group list management during registration and throughout the season
Help facilitate player movement between teams when applicable.
Observe and report on teams – keep abreast of any issues
Offer guidance to coaches where necessary
Assist with age specific sessions during the season.
Prepare coaches reports and participate in end of year interviews
Be a positive influence on the coaches