Merchandise
Merchandise Availability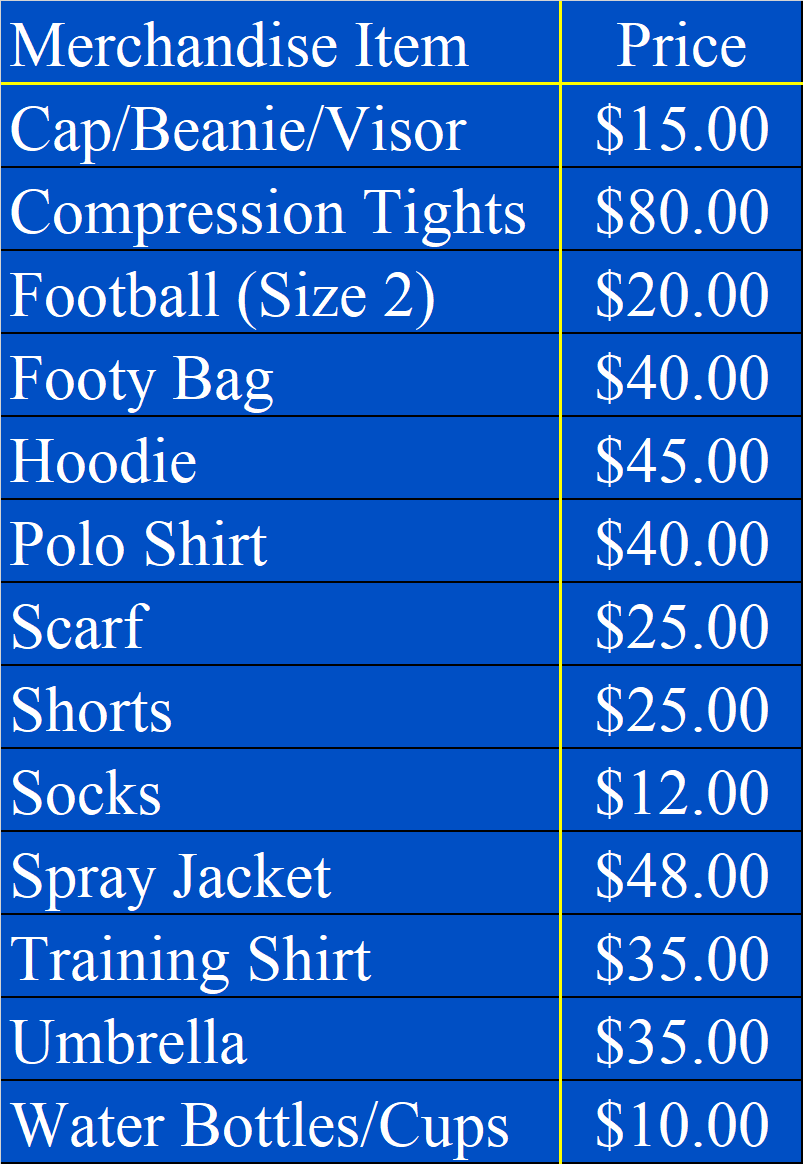 Throughout the year, there are various opportunities to purchase your club apparel.
February/March – Welcome Day
May – Indigenous Round Match at Victoria Park
June – Girls Carnival at Brunswick Street Oval
Of course, if there is an urgent need, send an email through to Peter at brand@fitzroyjuniorfc.com.au and we will do what we can to support your request.
Reminder – colours change for older players!
Players moving from Junior teams to Colts/Youth Girls teams need to change from royal blue shorts to navy shorts for home games (same white shorts for away games) and from red/blue socks to maroon socks.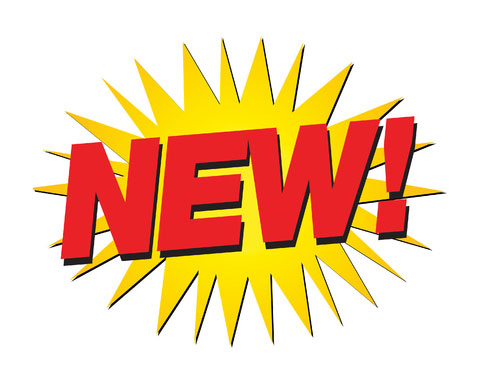 Compression Tights
The new arrival this year!! Compression tights are available in two colours, blue (juniors) and navy (colts and youth girls).
Tights are available in both male and female cuts. The male versions are full length, while the female versions are a 'fashionable' ¾ length. Sizes include XS, S, M, L and XL in all styles.
Note: the garments are only available in adult sizes, but are suitable for most junior players.
See information sheet below.
Merchandise Packages
The club is excited to offer two bargain packages of merchandise. Check these out for good value!
Supporter Pack – $130.00
Scarf
Cap/Visor or Beanie
Spray Jacket
Umbrella
Water Bottle
Cup
Player Welcome Pack – $175.00
Training top
Hoodie
Footy Bag
Shorts – Home & Away
Socks
Water Bottle
Cup
You can add Compression Tights for an additional $75.00
All apparel items in a package come in a size of your choice.
Sportsmart
You can head to Sportsmart Northcote for your footy boots and remember to tell them you are from FJFC to get sponsorship rates. They also carry a limited range of our stock items.

Sportsmart Northcote are located at 387-393 High Street, Northcote. Phone 03 9482 1833.